Our National Story- National Digital Trailblazer award
We are happy to share that, we have received National Digital Trailblazers Award at Digital India Conclave, Delhi on 30th Nov 2016. Award  presented by Hon'ble Union Minister for Electronics and IT for ( Gov.Of India ) Mr. Ravi Shankar Prasad for our project StudyMall for bringing digital education to rural children of Maharashtra.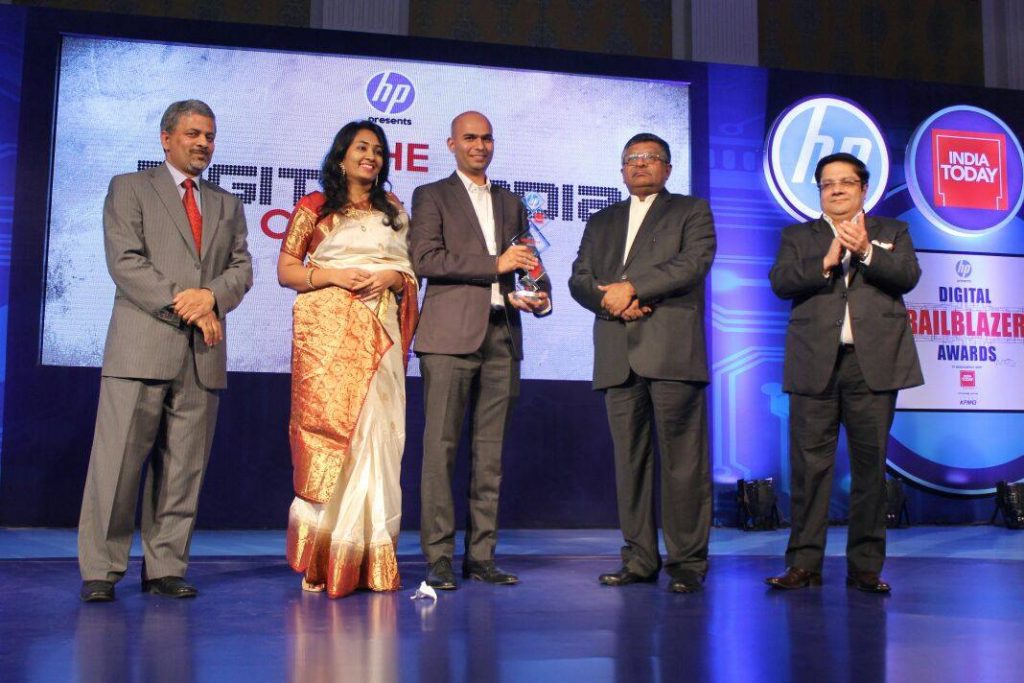 The Digital India conclave was initiated by India Today Television in association with HP India & KPMG.
The digital conclave was conclusive event of 8 such conclave's carried out in 8 states of India in 2016. Digital Conclave is a very good initiative by India Today which traveled to 8 states of India that were Jharkand, Andhra Pradesh, Rajashtan, Gujrat, Odisha, Telengana, Chattisgarh  and Maharashtra .
In simple words, Digital conclave selected individuals and organisations in these states that are integrating digital means to help society.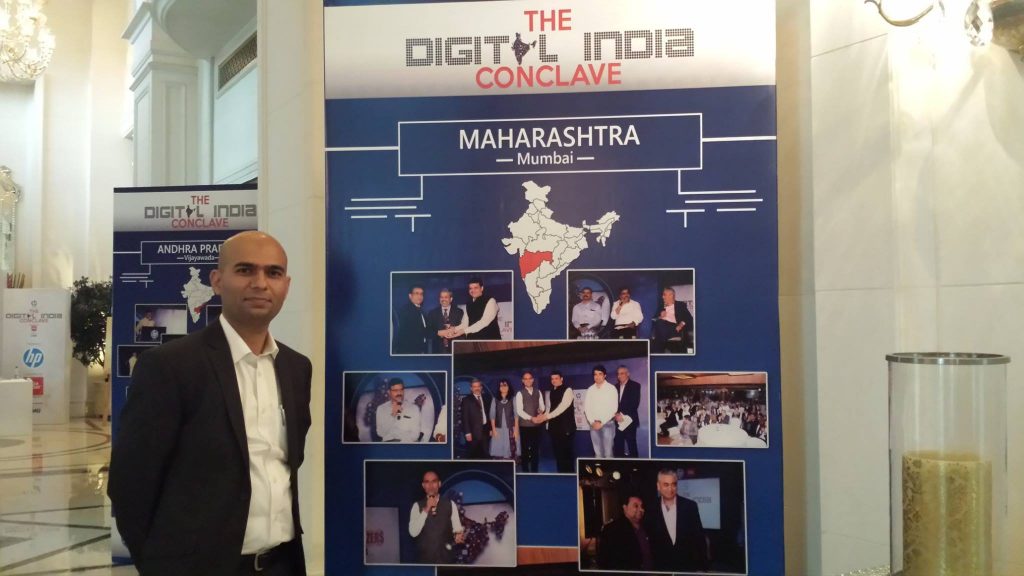 The State chapters  concluded with a Grand National Digital Conclave in Delhi. Each state conclave addressed the fundamental pillars of healthcare, education and essential services and governance in the host state and how they used digital Technology to provide solutions to some of the key challenges in this sector.
For the national Digital conclave we were very happy and proud to hear Dignitaries like Mr.Rajdeep Sardesai renowned journalist, HP India MD Mr.Rajiv Srivastava, Mr.Pradyumma -Secretary to CM Of Andhra Pradesh and secretary to IT Govt of AP, Mr.Pradhan -IPS Former ADG Jharkhand Police, Mr. Agarwal – Principal Secretary Higher education, Govt of Chhattishgarh, Mr.Gupta – Commissioner of health and medical services, Govt of Gujarat, Ms.Aruna Sundararajan– Secretary Ministry of electronics and IT, Mr.Kiran Karnik – Former President NASSCOM, Mr.Leo Jospeh – Director HP India.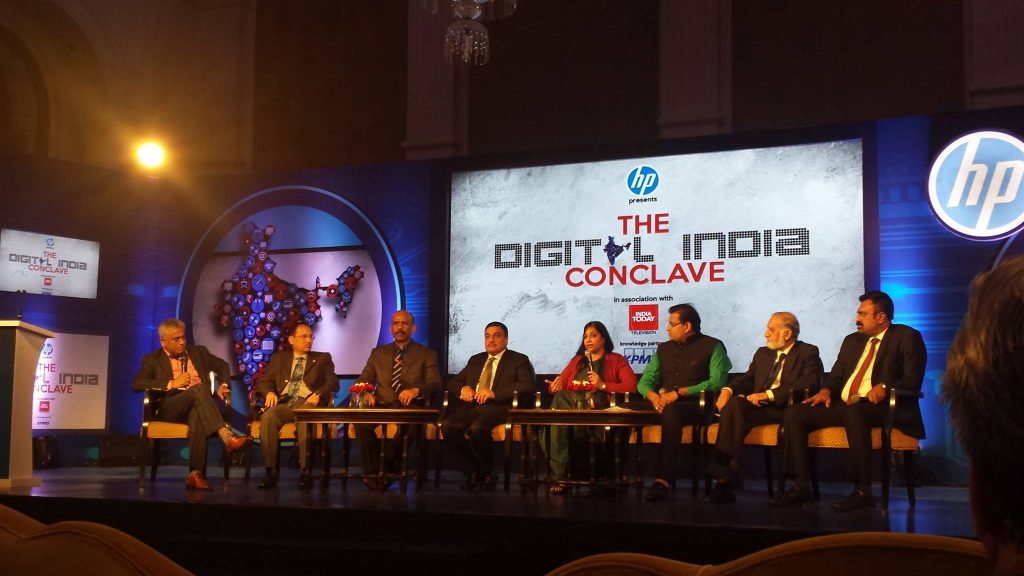 Other trailblazers winners included but not limited to organisations and individuals like HealthSaathilifecare,  MrHimanshu Patel Sarpanch of Punsari Vilage, DrP. Rajalakshmi and Team IIM Hyderabad , Ms. Tanuja Raichura From Chattisgarh, Mr. Shadab Hassan from SPEAK organisation, Teamkhushibaby,  and Swayamshree from Loke motors.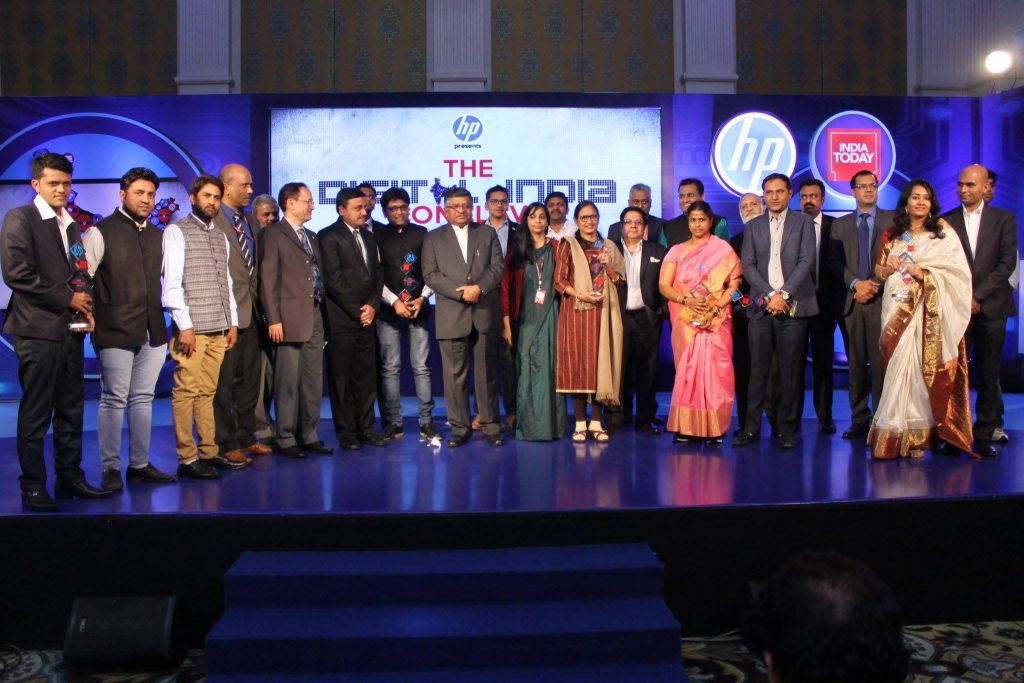 We were chosen from the state of Maharashtra to be awarded at National conclave "Digital Trailblazer award" for bringing digital education to rural parts of Maharashtra. We are proud to have received this award.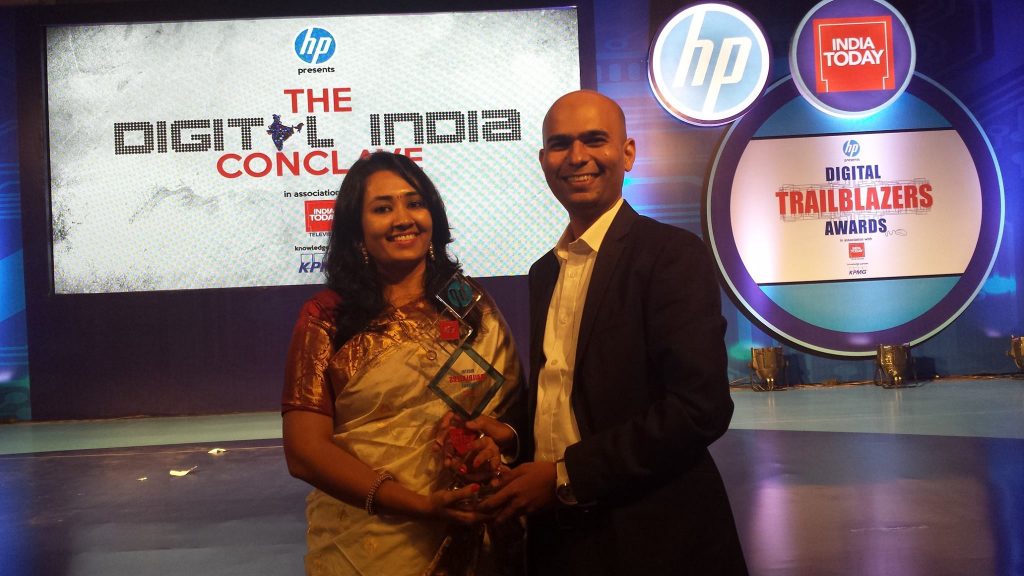 We are helping approximately 1700 rural children and four villages as of 2017. With the trust entrusted on us by this award we are geared up to help many more rural children and take StudyMall to every needed rural part of India.
We would like to extend thanks to all our supporters and donors . The list is exhaustive but to name a few – Bhagwan Jadhav Rahul Sonwane , Shraddha Bhange,  Santosh Phad Sachin Pawar,  Deepali Basur,  Saurabh Mangrule , Amol Nikam and many more individual donors.  Partner organisations such as Quarterpants Pratham Books Young Volunteer's Organization , Milaap,  BitGiving,  Ketto and many more.
You can check our coverage that was aired on India Today @https://www.youtube.com/watch?v=Zqz8pP3uDxw
You can donate and support us too for our ongoing camapign that will set up 2 StudyMall and help 2 villages-https://milaap.org/fundraisers/thinksharp
You can also donate on our website ..http://www.thinksharpfoundation.org/#/donate
Thanks and keep your Human side up that will keep you smiling….
Written by -Dr.Shraddha M Bhange
Volunteer and Writer for Thinksharp Foundation.
Web- www.ThinkSharpFoundation.org
Fb- https://www.facebook.com/ThinkSharpFoundation
Twitter- https://twitter.com/ThinkSharpFound
YouTube – https://www.youtube.com/channel/UC-4cDXLuwAThHXhNOazv5KA
Media Coverage- Click to read recent media coverage on National platform
Donate –http://www.thinksharpfoundation.org/#/donate
(45)