It was 29 Sep 2013, a very important and busy day for team Thinksharp. After 2 years of planning, discussion and overcoming lot of hurdles we were finally able to start actually helping rural children by providing better rural education by launching first StudyMall at Surungali. To add to this excitement was presence of our supporters, friends and family  for this occasion.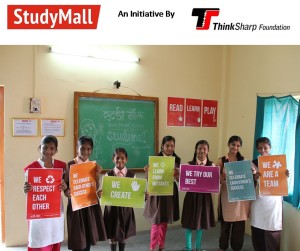 And among all this attendees we also had pleasure of having Mr.Chandrashekhar Awatare sir. One of our close friend and a close part of team Mr.Amol Awatare's father. Mr.Awatare sir,  was appreciating  our work and said in his speech how youngsters like us are needed in every part of village. That was sure a motivation and boost for us. And on the same day he made promise to us that second StudyMall will be in his village Varagaon Dist Jalgaon.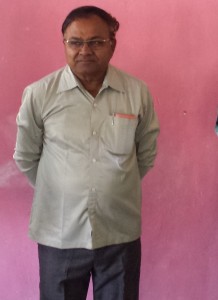 Mr.Awatare sir was retired teacher at this point and he could be enjoying his retirement and having relax time in Mumbai with his son Amol. But he chose to stay back in varangaon where he worked as principal-teacher for 20 years. He is very well called as social activist in Varangaon being part of many social reforms and community helping projects.
Mr.Awatare sir kept his promise and invited us to Varangaon to pay visit and study how we can help Varangaon village children like we helped village  Surungali children. At first we were apprehensive because the school was huge and had private management. It also  had nursery to 12th std students a huge population.
Then we meet students who told us how there day starts with travelling to Varangaon for school from there small adjacent villages and then again returning back. They had library but they wanted more books, educational games and digital classroom.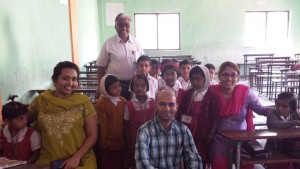 Class 8th girls were fascinated to meet Dr.shraddha, Thinksharp team volunteer. They were interested to know about how to be doctor and from there conversation went to  which is her favorite novel. They also shared that they do not have access to more wide range of novels or any other activities like hey wanted girls cricket.
Teachers also had same concerns, non availability of wider range of books, educational games, books for teachers to develop and widen their thoughts, a projector, desktops etc to make learning more attractive and easy.
With this feedback we were very much interested to start StudyMall at Varangaon. We had few questions in mind but  Mr. Awatare sir always answered our questions and was always ready to help us. He made his point very clear that Varangaon school children need StudyMall kind of infrastructure to grow and develop. We were inspired by his dedication and commitment towards helping his school  children.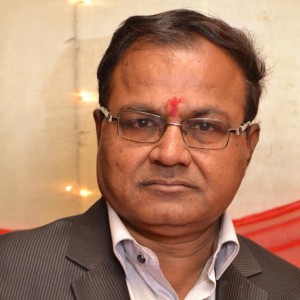 Finally we decided to go ahead with launch of StudyMall. Mr.Awatare sir's energy was unmatchble, he was always there to collaborate and speed up things like  list of books needed, which school room to be used as StudyMall, then visiting school and talking to teachers, taking their feedback and then again informing us. We made list of things needed on first priority that we will provide and with help from  G.S.C school Varangaon   basic infrastructure will be added.
We decided to launch StudyMall on 9 July 2015. We reached Varangaon on 8 July 2015 with lot of enthusiasm and readiness to decorate, clean and arrange our StudyMall, our second project. Lot of time was spent on deciding which direction should the desk be facing, which ThinkSharp foundation frame to be put on which wall?
All this was helped by our kind teachers at Varangaon school too.During our arrangement of StudyMall preparation we had few shy children peeking in StudyMall room and some bold and cheerful students asking permission to come in and help us.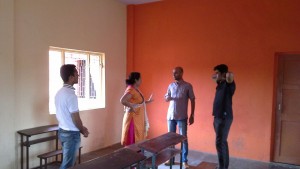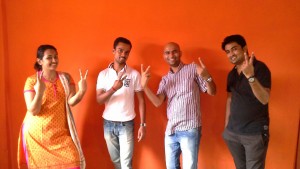 Our energy was off course maintained by mouthwatering food and hospitality by Mr.Awatare sir's and Mr.Mahajan sir's family.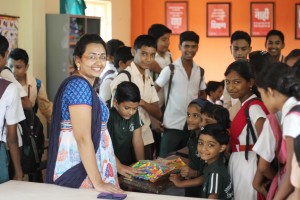 After setting up StudyMall on 8 July 2015, we were geared up for 9 July 2015. Incidentally this was a school of Mr.Amol (our team mate) so we had a huge positive response from all teachers and students.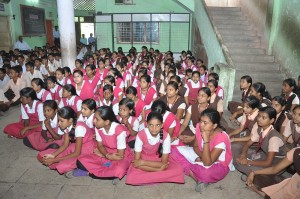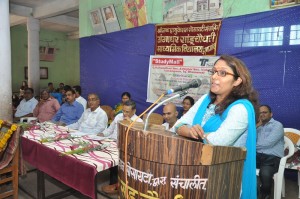 On the day of launch we had huge crowd of students eagerly waiting to enter StudyMall. We had lot of motivational speeches and splendid inauguration ceremony. Then we entered StudyMall, children were in lot of hurry to grab books and have a look around along with all guest.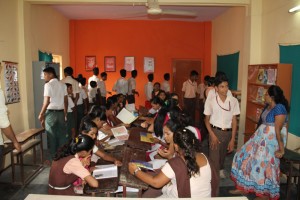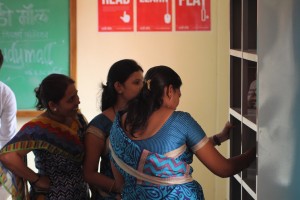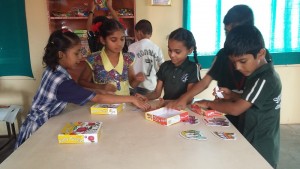 This StudyMall has books, educational game, space to sit and study or read non academic books, few sports material.
Launching StudyMall here is just the beginning, we are long way to better education resources here. We still need lot of support to make it digital and add more educational infrastructure.
You can donate and support us to help Varangaon and many other villages too, our current campaign is at donate now to help_click on this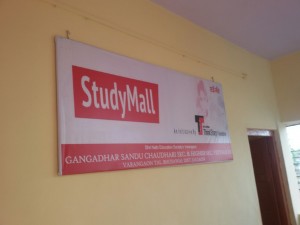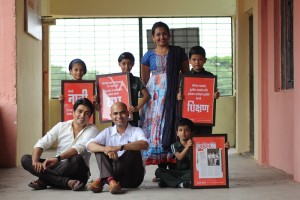 (46)