On 27 June 2017 we opened our fifth project at Chorwaghalgaon village which helps 225 students. Chorwaghalgoan is a small village in Vaijapur taluqa, District Aurangabad. Our volunteer Mr.Amol Nikam introduced us to the Village and helped us by being our point of contact with the Z.P. Prathamik School, Chorwaghalgaon. One of other key supporter to make this entire project possible is Mr.Pankaj Salunke.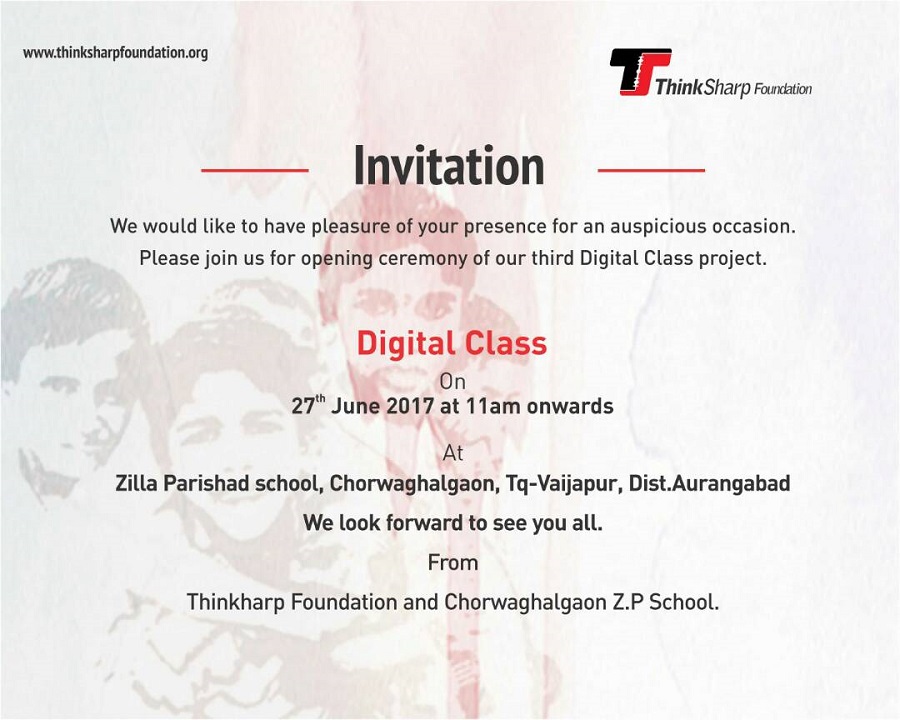 This StudyMall is set up in the Z.P. Prathamik School, village Chorwaghalgaon which enrolls children from 1st to 7th standard. The school has total 7 classrooms out of which only 2 are RCC.  Total number of teachers is 8. This school has 225 students, 108 boys and 113 girls. School timing is from 9.30 to 4 pm and Saturday is half day. Chorwagahalgaon village has total approximate population of 2200 to 2300.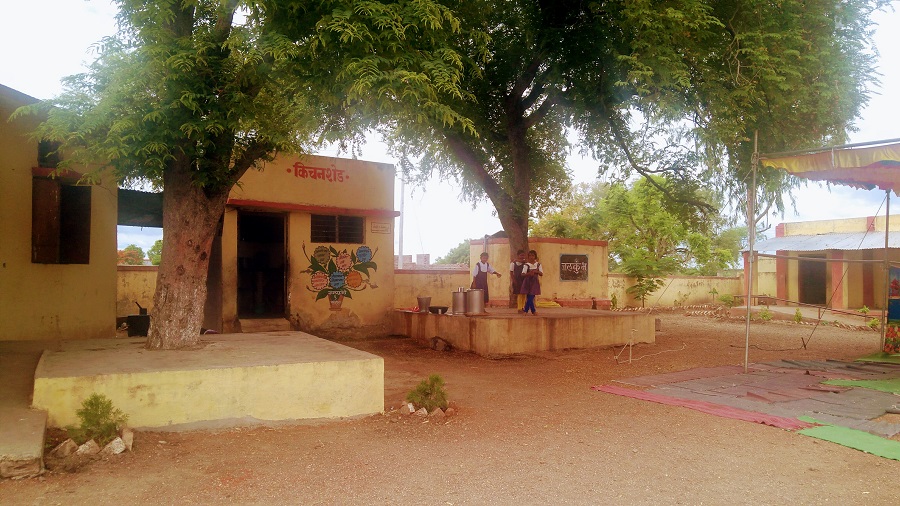 Thinksharp Foundation team comprising of Santosh, Shraddha and Amol visited the school on 11 Feb 2017 as a part of our pre visit procedure. We met school teachers, had dialogue with school children, parents and Village school committee members to understand the gap and the need in the educational requirements of this children. During this visit in consensus with the school teachers and parents it was decided to open StudyMall in the month of June . It was also decided that in the first phase of StudyMall we will install digital projector with academic and supporting extra curricular content.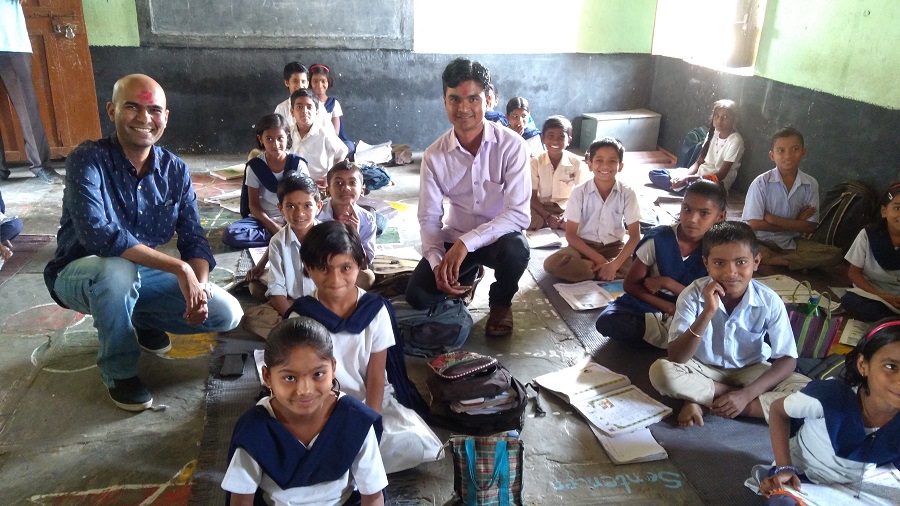 ThinkSharp Foundation team then stared fundraising from the month of Feb 2017 till May 2017 on various platforms mainly Milaap (https://milaap.org/), and other social media platforms. We are very thankful to all our supporters and donors who contributed by donating, sharing and spreading our cause.
On 27 June 2017 at 11 am we conducted official opening ceremony of StudyMall at chorwaghalgaon village. The opening ceremony event was attended by many dignitaries such as Mr.Abhay Patil Chikatgaonkar, Mr.Mhaske,Mr.Pankaj Thombre, school teachers, parents and others.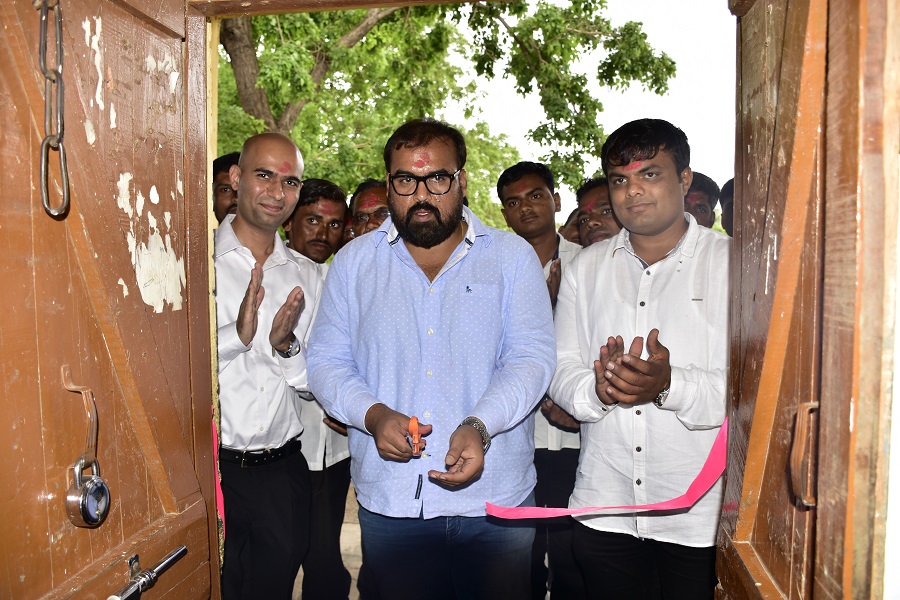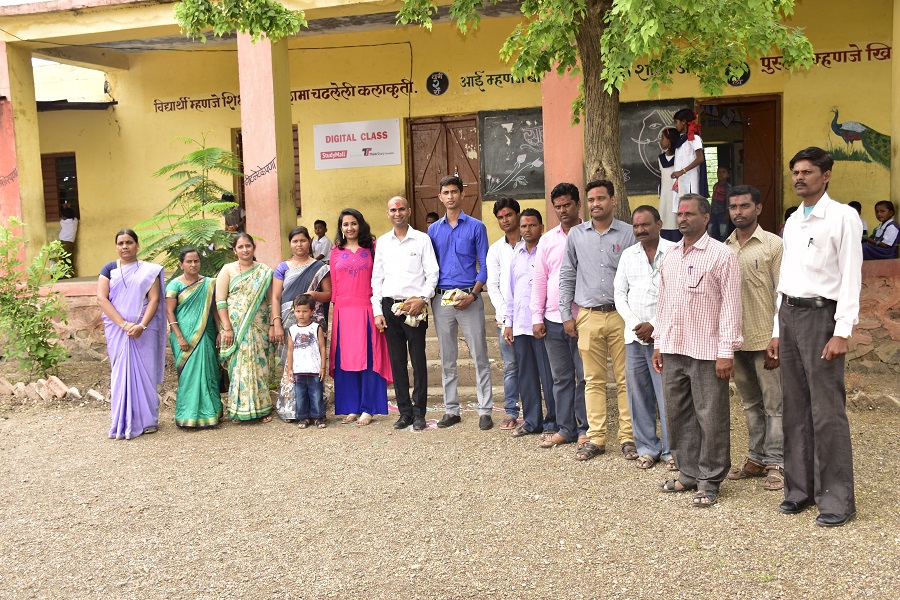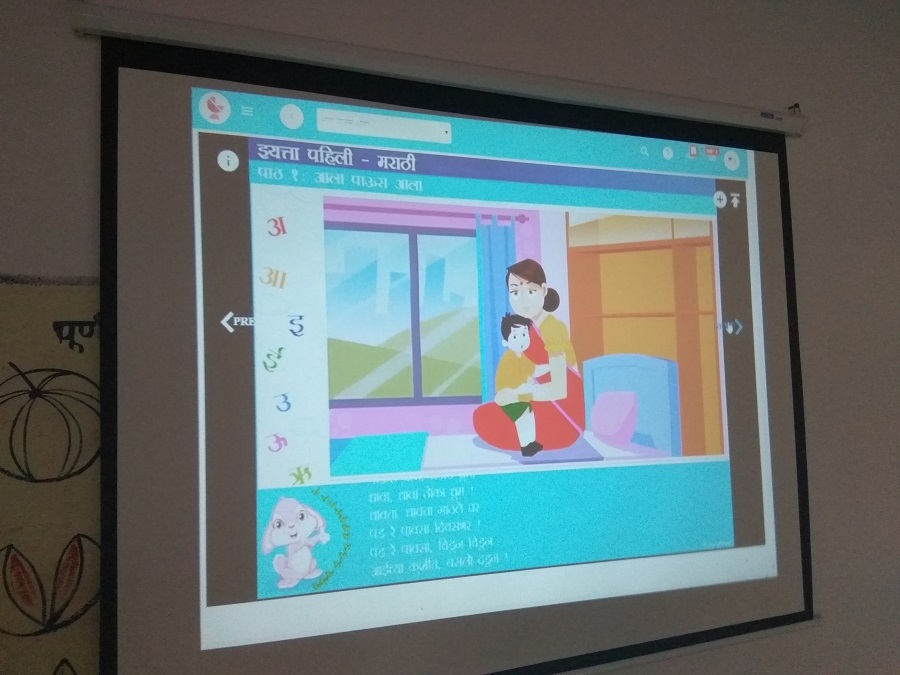 Thinksharp foundation team was honored to have this event also featured in various media coverage such as Dainik bhaskar,Dainik Ekmat,Divya Marathi,Lokmat, Sakal.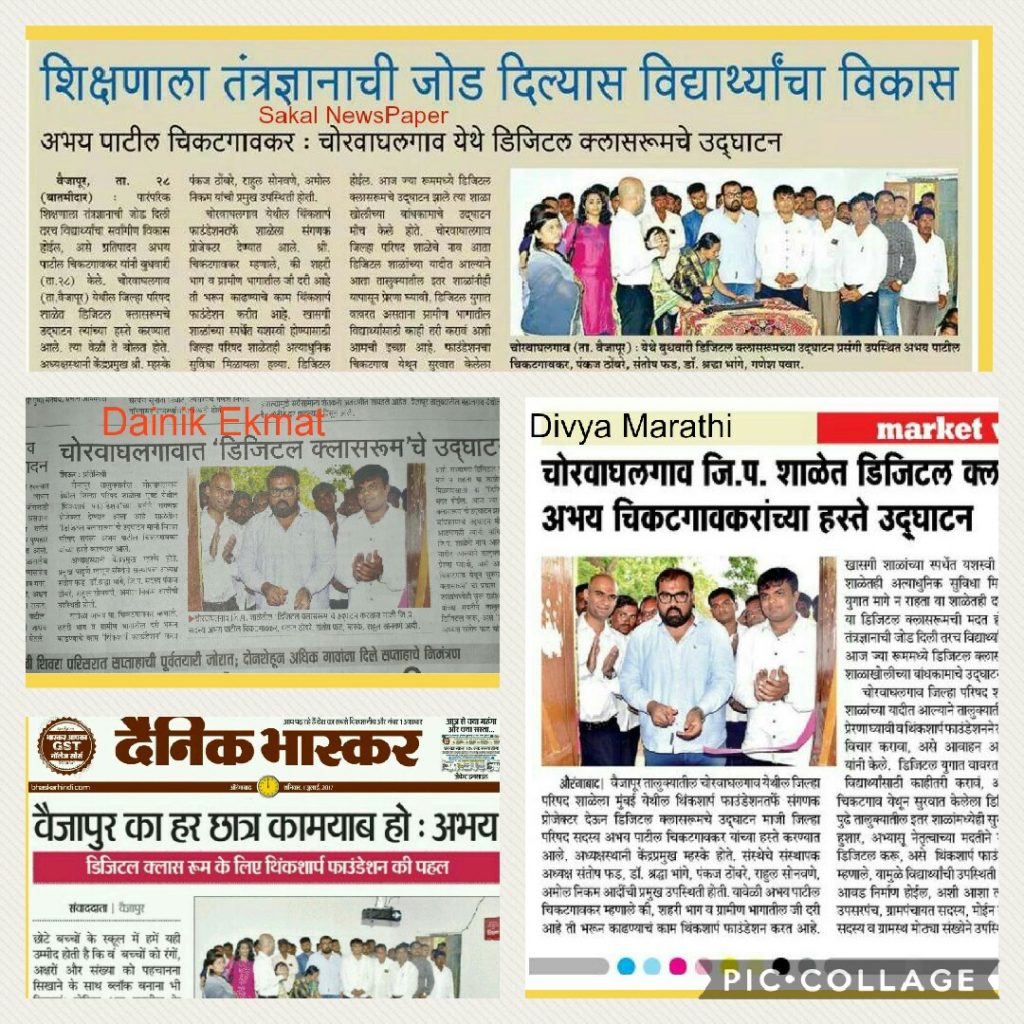 All the best wishes to students of Z.P.Prathmik school chorwaghalgaon village to use the digital educational infrastructure provided to them . We urge all teachers, parents and students to make  use this infrastructure for there growth and betterment . We promise to do our best to provide more as needed by them.
Once again Thinksharp Foundation team would like to thank all  supporters who made this possible for the 200+  rural children to read and learn better.
For detailed impact you can check our activity report http://www.thinksharpfoundation.org/gallery/Activity%20Report%2016-17.pdf
You too  can donate and support to help many other rural children learn, read and grow better. You will also gain from the donation as all our donations have tax benefits.
You can  donate on our website ..http://www.thinksharpfoundation.org/#/donate
Thanks and keep your Human side up that will keep you smiling….
Written by -Dr.Shraddha M Bhange
Volunteer and Writer for Thinksharp Foundation.
Web- www.ThinkSharpFoundation.org
Fb- https://www.facebook.com/ThinkSharpFoundation
Twitter- https://twitter.com/ThinkSharpFound
YouTube – https://www.youtube.com/channel/UC-4cDXLuwAThHXhNOazv5KA
Media Coverage- Click to read recent media coverage on National platform
Donate –http://www.thinksharpfoundation.org/#/donate
(32)