It is always very important for us as a parents to know that our children are doing there best in studies. And for an Indian parent it is becomes more critical that there child scores well in 10th and 12th standard. This two examinations are like exams for parents themselves.
Although we at StudyMall believe that every child is special, some score very well in academics and some shine in other domain they are passionate for . But having access to  right educational infrastructure to explore, learn and grow in one's passion is very important. As a parent we do our best to give access to our children right kind of educational infrastructure, at right time more so when they are in 10th or 12th std.
That's what we also did, we tried to provide best possible infrastructure for rural children of our five projects. Here is a success story of one of our five projects of Varangaon village where 10th std students shined in there exams with the help of  facilities provided by StudyMall.
On 11 July 2015 we opened our second StudyMall project at G.S.C High school, Varangaon village Dist Jalgaon. This project started in collaboration with G.S.C HIGH school teachers and school committee. Our special supporter and  local volunteer Amol Awatare's family, especially Mr. Chandrashekhar Awatare sir made this project a success.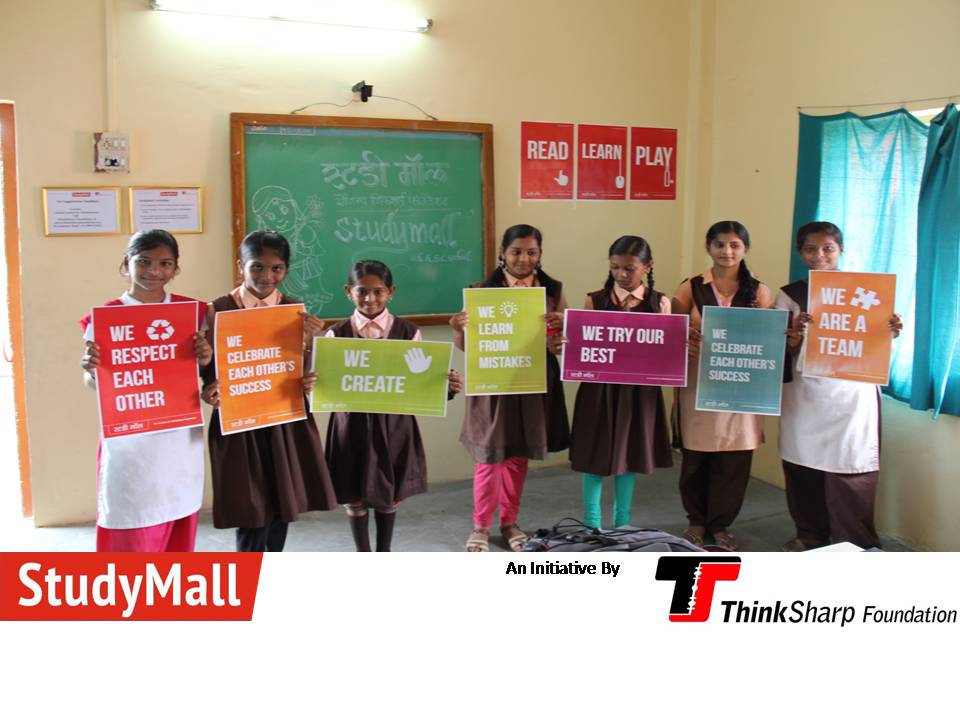 This StudyMall Caters to school students from 1st to 12th standard. It provides students with lot of books (academic and non academic) educational games and a space to sit after and during school to study.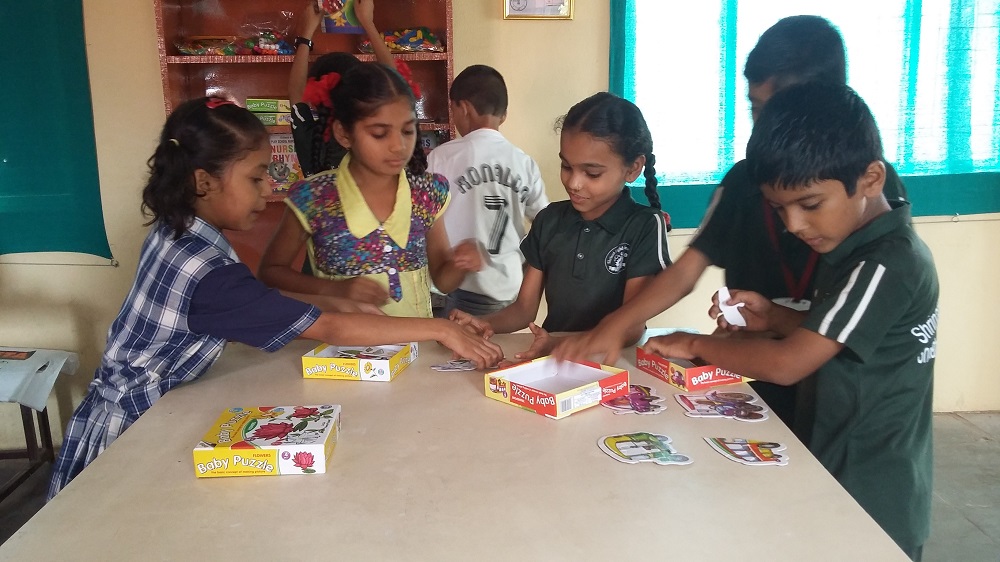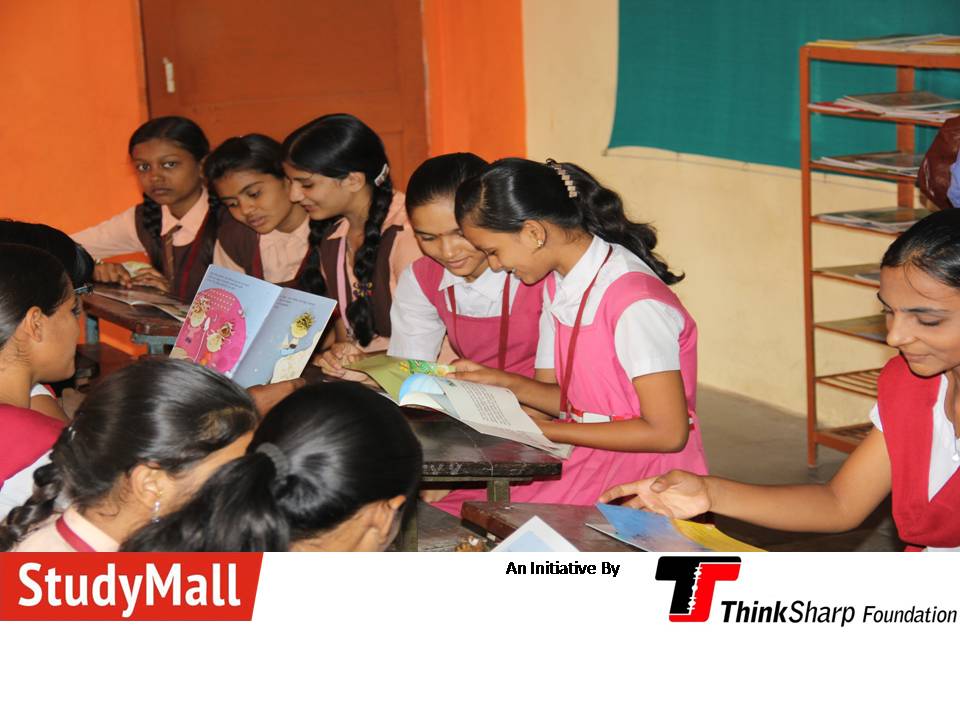 Students of G.S.C high school  always provide us positive feedback on frequent basis how they benefit from StudyMall in their school. Many students tell us that it has opened up a space for them to read extra, study extra and do so much together to learn and grow new skills and understand various topics.
StudyMall has been helping them since 2 years now. Recently we got letter from school about  excellent 10th std results and  how   StudyMall was one of the factor for this positive results .
We congratulate G.S.C high school teachers and students for overall result of  80% for SSC (10th std) . Special mention to students – Karthik Choudhari (94%) Kurkure Kunal, Patil Rupali, Palwe Pawan (92%) Bauskar Dipali (92%) who passed with flying colors.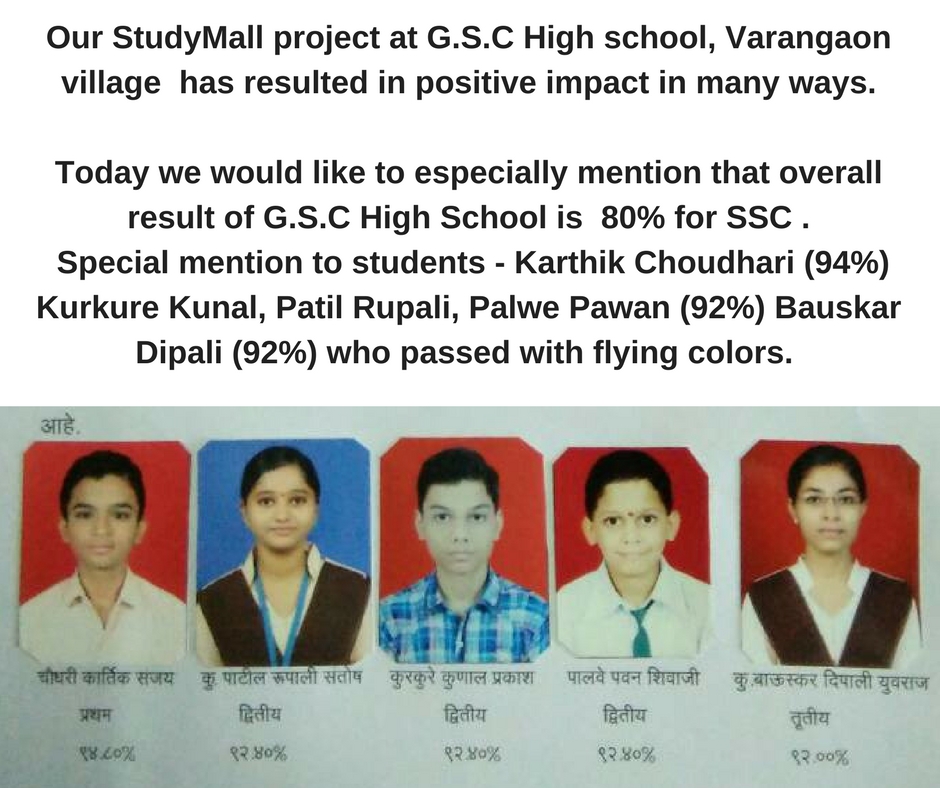 You too can donate and support us to reach your village, to help more rural children reach there maximum potential. And your donation will not only help rural children but also you, as your donation will have tax benefit.
Click the link- https://milaap.org/fundraisers/thinksharp
You can also donate on our website ..http://www.thinksharpfoundation.org/#/donate
Thanks and keep your Human side up that will keep you smiling….
Written by –Dr.Shraddha M Bhange
Volunteer and Writer for Thinksharp Foundation.
Web- www.ThinkSharpFoundation.org
Fb- https://www.facebook.com/ThinkSharpFoundation
Twitter- https://twitter.com/ThinkSharpFound
YouTube – https://www.youtube.com/channel/UC-4cDXLuwAThHXhNOazv5KA
Media Coverage- Click to read recent media coverage on National platform
Donate –http://www.thinksharpfoundation.org/#/donate
(20)