Our project "StudyMall" received Digital Trail Blazer Award at Digital India Conclave event . This Award was presented by Hon'ble Chief Minister of Maharashtra Mr.Devendra Fadnavis  for bringing digital education to rural children of Maharashtra.
The Digital India conclave was presented by HP India in association with India Today Television and KPMG.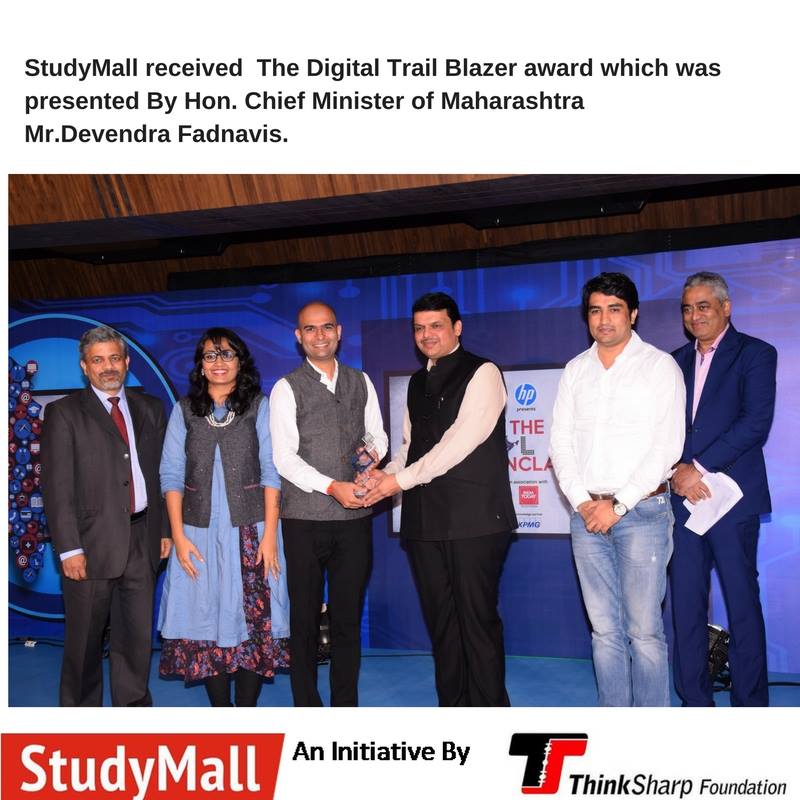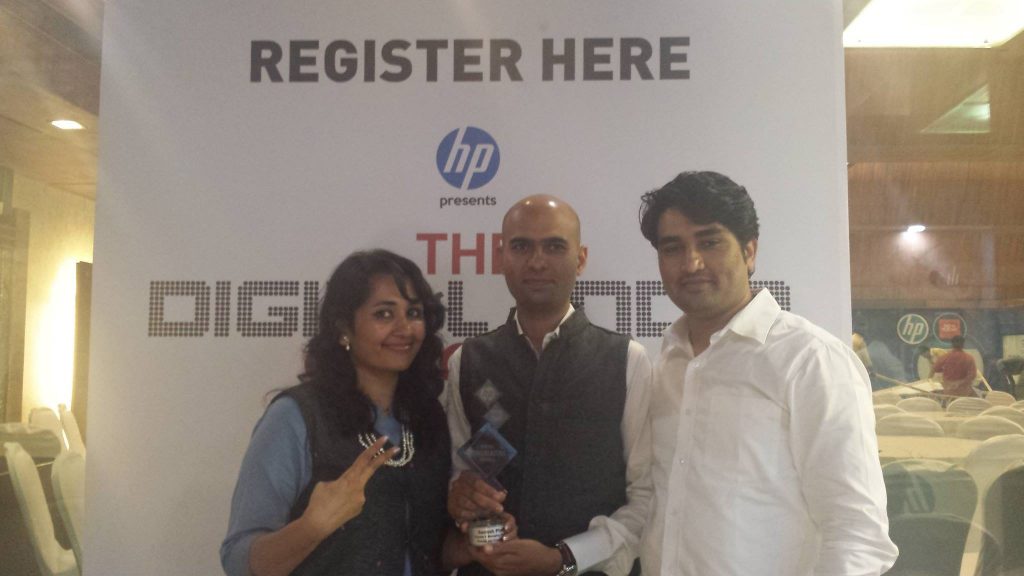 The Digital India Conclave is India's first conclave that brings together the best of minds, talent and people with a varied range of expertise in the digital field from all over the country.
We were honored to share the award with 4 other esteemed organisations.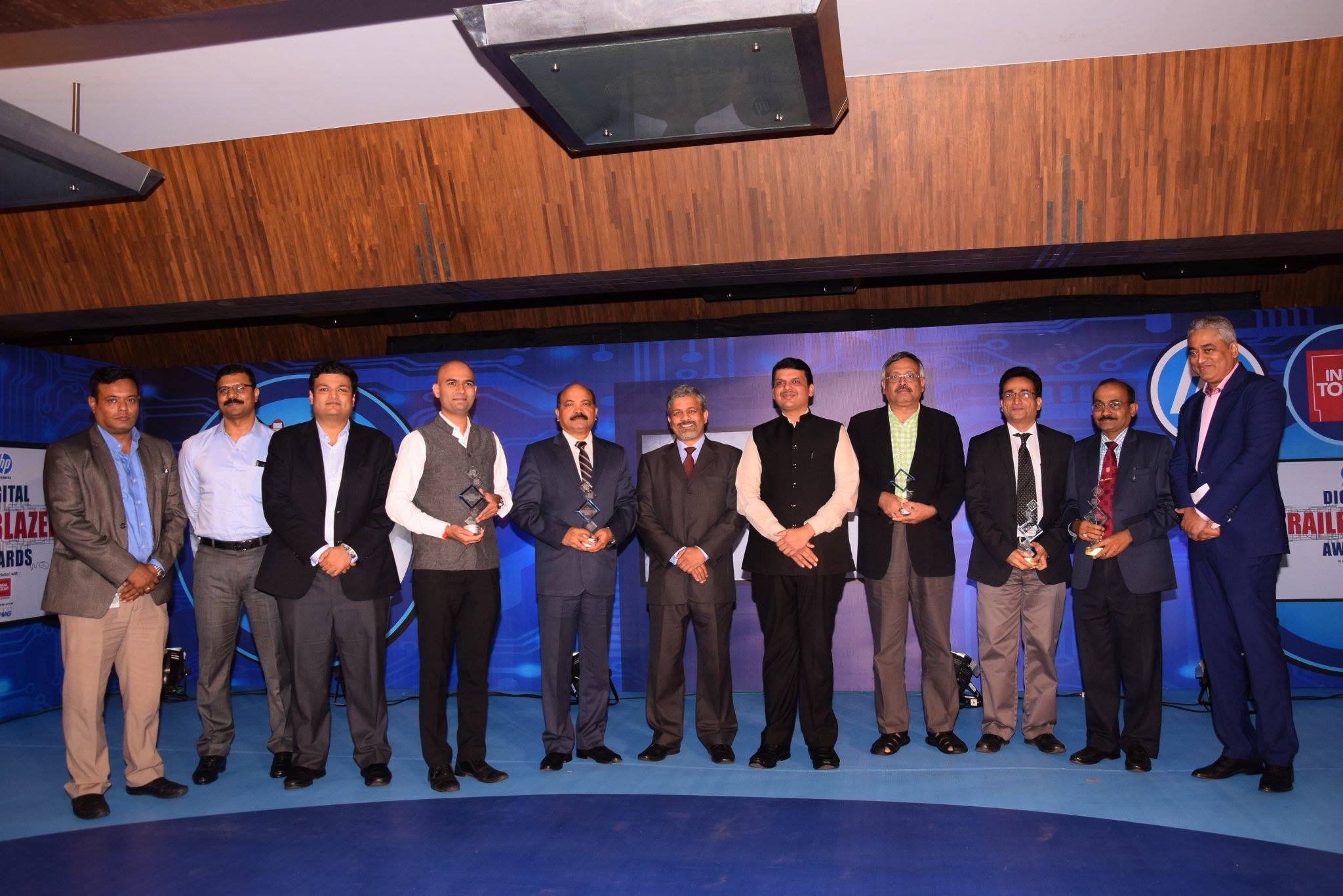 1) AAPLE SARKAR APP, DEPARTMENT OF I.T – GOVT. OF MAHARASHTRA initiative which address public grievances while ensuring participative governance. The 'Aaple Sarkar' portal and app are monitored by the Chief Minister's Office (CMO) in Maharashtra and is a platform for citizens to participate in discussions on the development of the state.
2)  ANTI CORRUPTION APP, ANTI CORRUPTION BUREAU –Anti- Corruption Bureau in Maharashtra is a high tech solution to deal with the menace of evidence tampering and to  report on corruption.
3) ROJGAR WAHINI, DEPT OF SKILL DEV, EMPLOYMENT & ENTREPRENEURSHIP, Maharashtra Govt-Rojgar Wahini is a Government of Maharashtra initiative which provides  free services like vocational guidance, job opportunities and self-employment guidance to job seekers.
4) MAHARASHTRA VIDHAN BHAVAN, DEPT OF I.T – GOVT. OF MAHARASHTRA-This inititative has made  legislative business paperless,  members of legislative council (MLCs) and members of legislative assembly (MLAs) post their questions and resolutions online. The legislators would also be able to check previous records and even get a written reply on this tab.
The event was filled with inspiration and motivation as the dignitaries shared their thoughts and plans in their speech. It was amazing to see how digitization will help us to resolve society's  problems and take India to next level.
We are now charged with more enthusiasm to take digital education to every needy rural parts and villages  of India.
Thanks to our supporter without whom this honor would not have been possible.

We are very honored to have received this award for our effort to digitize education in 3 villages of Maharashtra.   We are helping village children read, learn and play and thus increasing their study time, study interest, knowledge base of extra curricular activities, hobbies, games etc .

Through this project "StudyMall" we aim to give village children an equal chance to be a empowered citizens of India.     

We were honored to have chance to listen to dignitaries of the event which included AMITABH NAG, Head: Digital India- HP Inc, DEEPAK SAWANT, Minister – Public Health & Family Welfare: Minister for Public Health and Family Welfare, DR. JAIJIT BHATTACHARYA, Partner, Infrastructure & Government Services- KPMG India, KAUSTUBH DHAVSE, Officer On Special Duty to the Chief Minister's Office,K.M PRASANNA, Asst. Police Commissioner, Mumbai Crime Branch and V.K GAUTAM, Principal Secretary- Information Technology, Government of Maharashtr
More information on event can be found at http://indiatoday.intoday.in/digitalindia/2016/trailblazer.jsp
You can donate and support us too..http://www.thinksharpfoundation.org/#/donate
Thanks and keep your Human side up that will keep you smiling….
Written by -Dr.Shraddha M Bhange
Volunteer and Writer for Thinksharp Foundation.
Web- www.ThinkSharpFoundation.org
Fb- https://www.facebook.com/ThinkSharpFoundation
Twitter- https://twitter.com/ThinkSharpFound
YouTube – https://www.youtube.com/channel/UC-4cDXLuwAThHXhNOazv5KA
Media Coverage- Click to read recent media coverage on National platform
Donate –http://www.thinksharpfoundation.org/#/donate
(92)