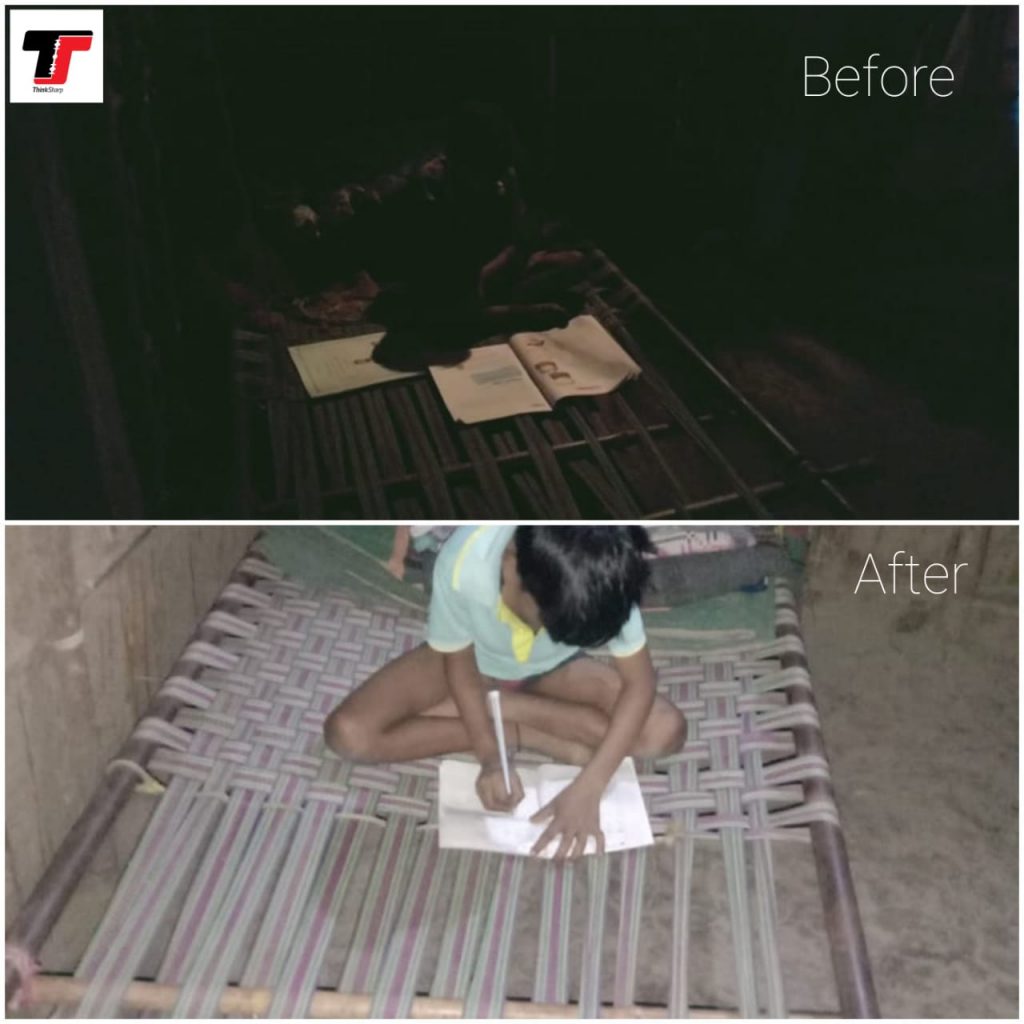 Diwali is  a festival of light. We end the darkness in our homes and hearts by lighting the lamps of hope,peace,happiness and prosperity for ourselves and our families. We decided to extend this spirit and light the homes of tribal students who could not study at night because there was poor lighting and their homes were dark in evenings itself.  We thank you Dr.Vandana Karale and her family for their support in this project. 55 Tribal families now have LED bulbs in their home to help them study at night and to celebrate this some sweets to enjoy diwali sent by us.
We donated  55 LED bulb and some sweets to all 55 tribal families to our StudyMall partner school from Z.P School Pavlepada, Varur, Dist.Palghar,Maharashtra,India. During night time students don't have sufficient lighting at home due to lack of electricity or quality electrical tubes or bulb or voltage issues. This is the common problem in most of villages in India. Our teacher Ravindra Jadhav told this problem to us that although they are doing best to run school via best available mode such as self learning, social distancing school during day time etc but being able to study at night is very critical. This tribal children work during day to support their parents in earning income, so night is the time they study most.
Mr.Jadhav sir from this school had requested us if we can arrange LED bulb for them so that they can study during night time. He said there couldn't be better Diwali gift for them than this. And we were happy to find a way because of our committed DONORS like Dr.Vandana and many others. We feel happy that we could end darkness and light the lamp of education.
Written by -Dr.Shraddha M Bhange
Volunteer and Writer for Thinksharp Foundation.
Web- www.ThinkSharpFoundation.org
Fb- https://www.facebook.com/ThinkSharpFoundation
Twitter- https://twitter.com/ThinkSharpFound
YouTube – https://www.youtube.com/channel/UC-4cDXLuwAThHXhNOazv5KA
Media Coverage- Click to read recent media coverage on National platform
Donate –http://www.thinksharpfoundation.org/#/donate
(19)