ThinkSharp Foundation received  HOPE Award 2018 for Best NGO in India for our work in rural education in India (Under Social Reforms Category) on 24th Oct 2018 at Delhi.Trophy and certificate awarded by Mrs. Shilpa Shetty Kundra (Bollywood Actress & Women Entrepreneur) and Rekha Sharma (Chairperson of the National Commission for Women ).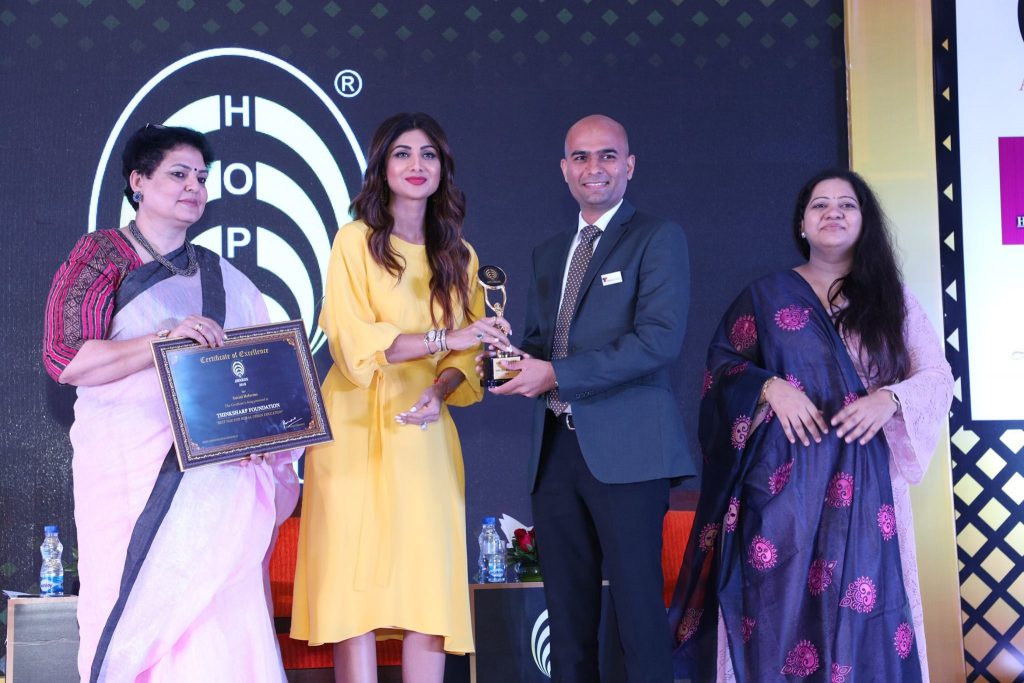 Along with us other awardees were Bachpan Bachao Andolan By Kailash Satyarthi (Nobel Peace Prize Laureate ) & CRY – Child Rights and You. We congratulate all other winners.It was an honor to be able to meet the amazing winning and nominated organisations that are doing great job in there respective domain. They are doing an incredible amount of work to bring out social empowerment in society with help of digital media.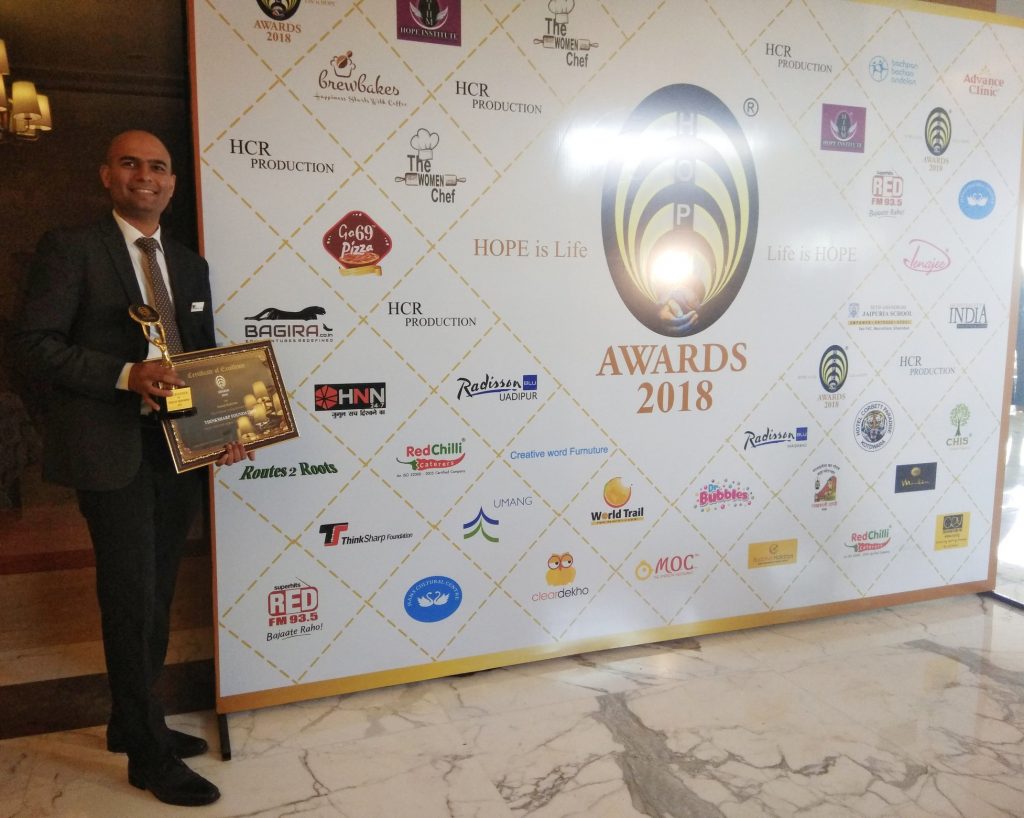 HOPE Awards are organised by Hope Communication (Research), to create a greater platform where people can meet, interact and exchange Success story, with those who have already achieved a milestones in the arena of their respective field in true form for others they are not only their inspiration but an ultimate HOPE. To know more about them Click here
On this occasion we would like to thank all of our stakeholders.
Written by -Dr.Shraddha M Bhange
Volunteer and Writer for Thinksharp Foundation.
Web- www.ThinkSharpFoundation.org
Fb- https://www.facebook.com/ThinkSharpFoundation
Twitter- https://twitter.com/ThinkSharpFound
YouTube – https://www.youtube.com/channel/UC-4cDXLuwAThHXhNOazv5KA
Media Coverage- Click to read recent media coverage on National platform
Donate –http://www.thinksharpfoundation.org/#/donate
(Picture and content credit to HOPE AWARDS 2018)
(144)