On 02 Oct 2018, Our Founder Mr.Santosh phad was panelist at most esteemed  "MUNIJAN 2018″, social initiative organised by Mumbai University on the occasion of Gandhi Jayanti and Lal Bahadur Shastri Jayanti at Mumbai University Fort campus.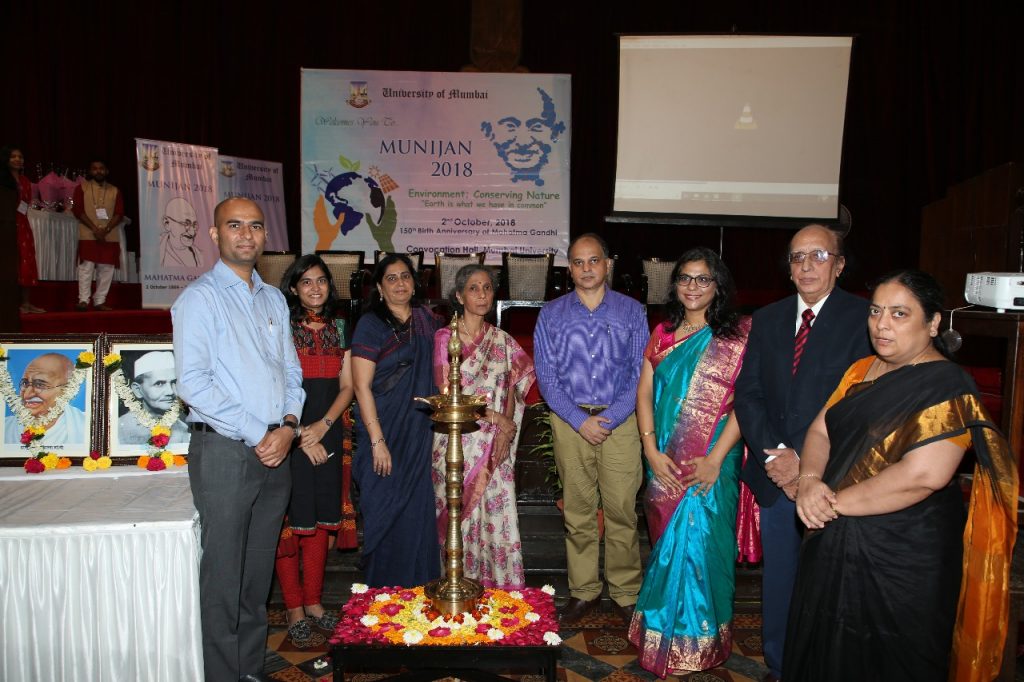 Initiative was to promote social entrepreneurship to bring social innovation /ideas to save environment. Students from various management institutes from Mumbai presented their ideas. Students were very professional,passionate  about creating healthy environment.  It was wonderful intracting with Dr.Smita Shukla (Director ADMI, Mumbai) and Dr.Kavita Laghate (Director, Jamnalal Bajaj Institute of Management, Mumbai) and  Prof.Abhiraj Shivdas from Mumbai University.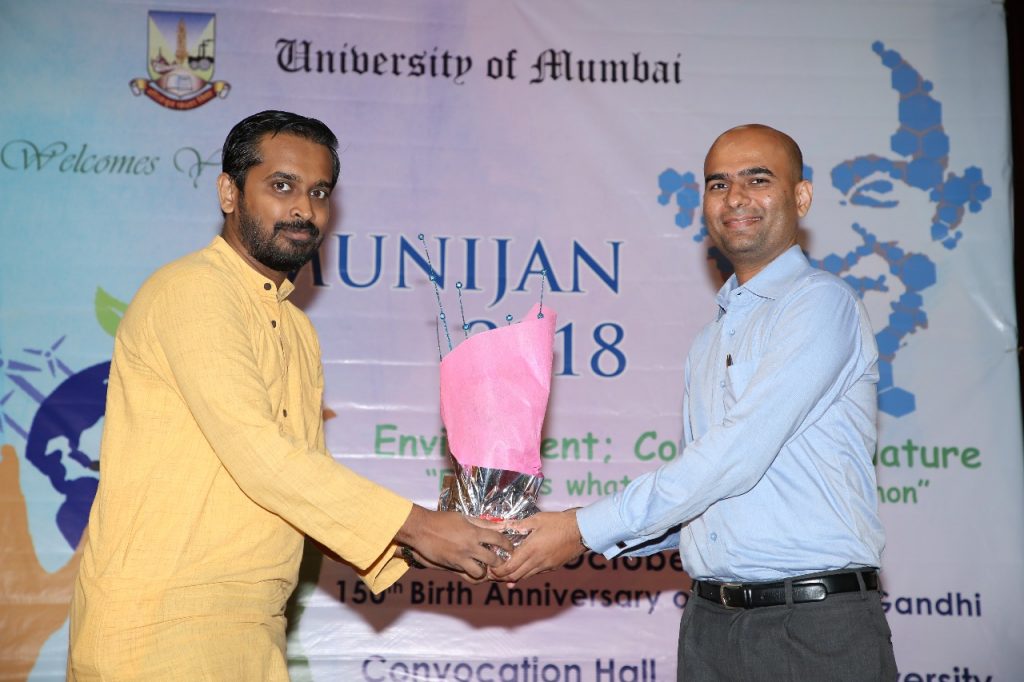 MUNIJAN
 is an initiative taken by the University of Mumbai to embrace the core values of Mahatma Gandhi and Lal Bahadur Shastri.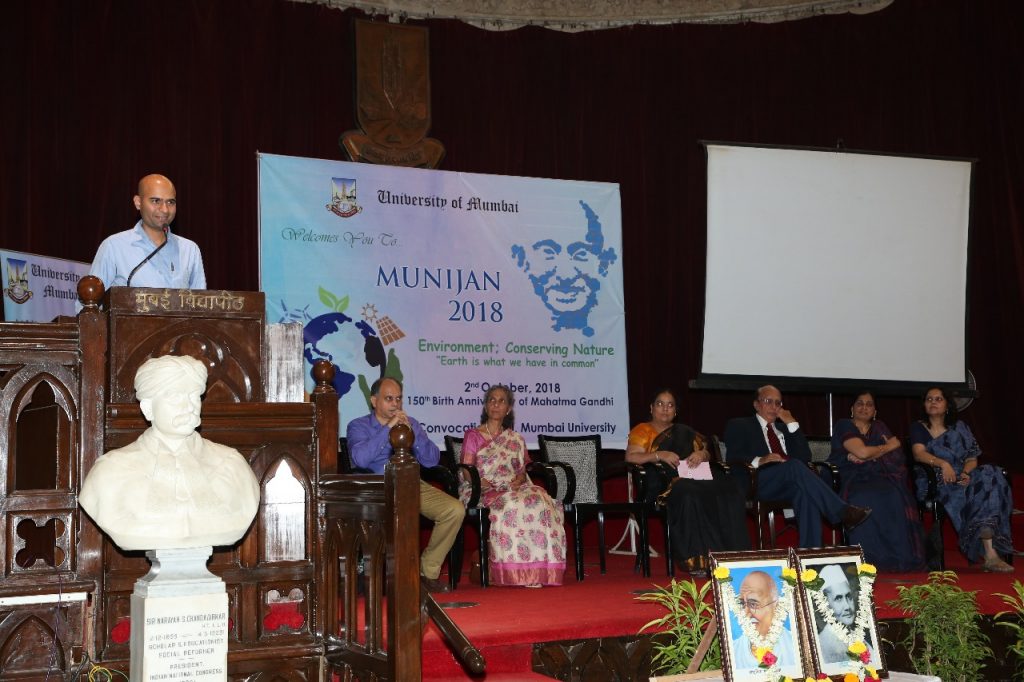 It was fully packed summit with attendees such as numerous esteemed educationists from schools, institutes, colleges, not for profits working in education, environment etc..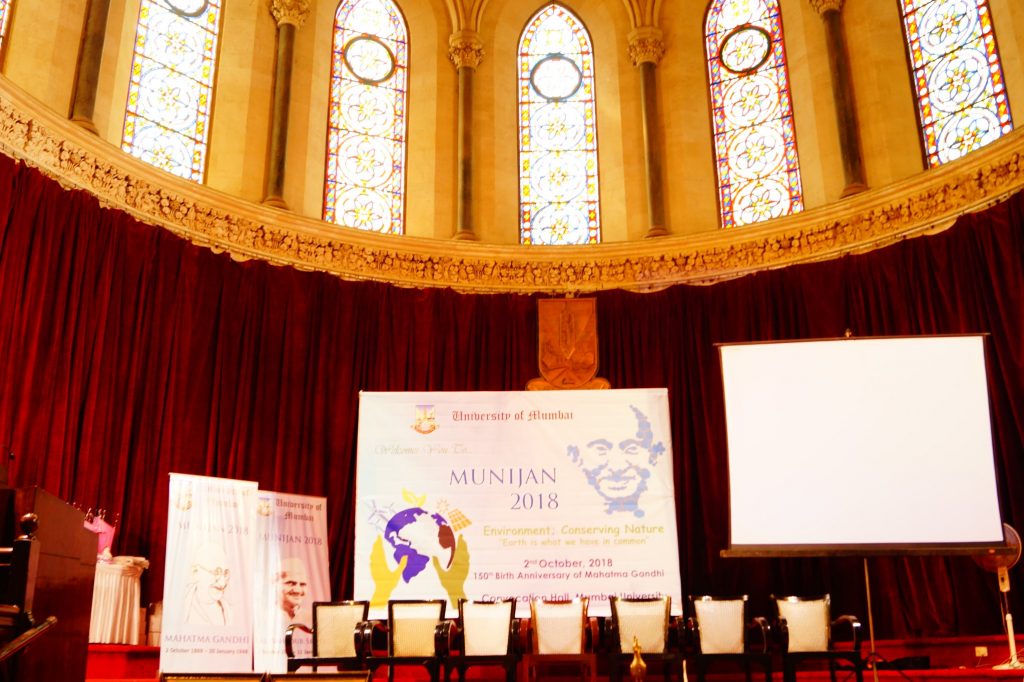 The topics at this summit were beautifully curated . They were very inspirational and motivational where lot ideas and projects were put forward to project environment.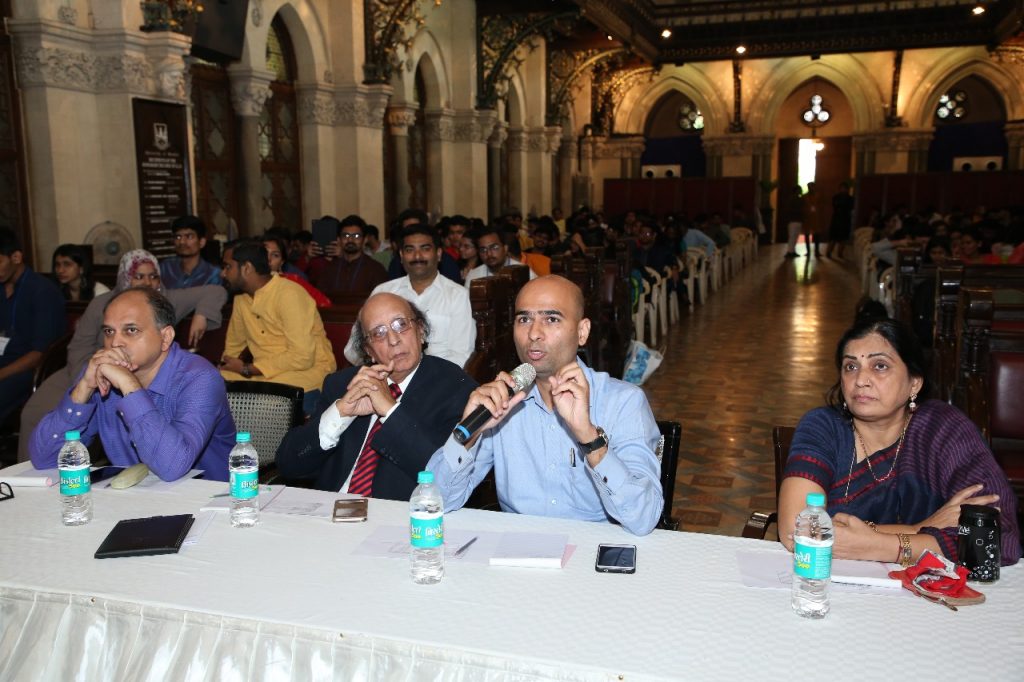 We thank the organizers and attendee's for this wonderful opportunity.
(31)