We are very happy to share that our 7th  StudyMall Project was launched on 02 Dec 2017 at Balpan English School. On occasion of the opening ceremony a science exhibition was also presented by  150+ school's talented little scientists . Children made windmill, sound and air properties, volcano eruption, rainbow formation, motor driven boat, sprinkler irrigation, ATM machine, Hydraulic lift etc as part of science exhibition.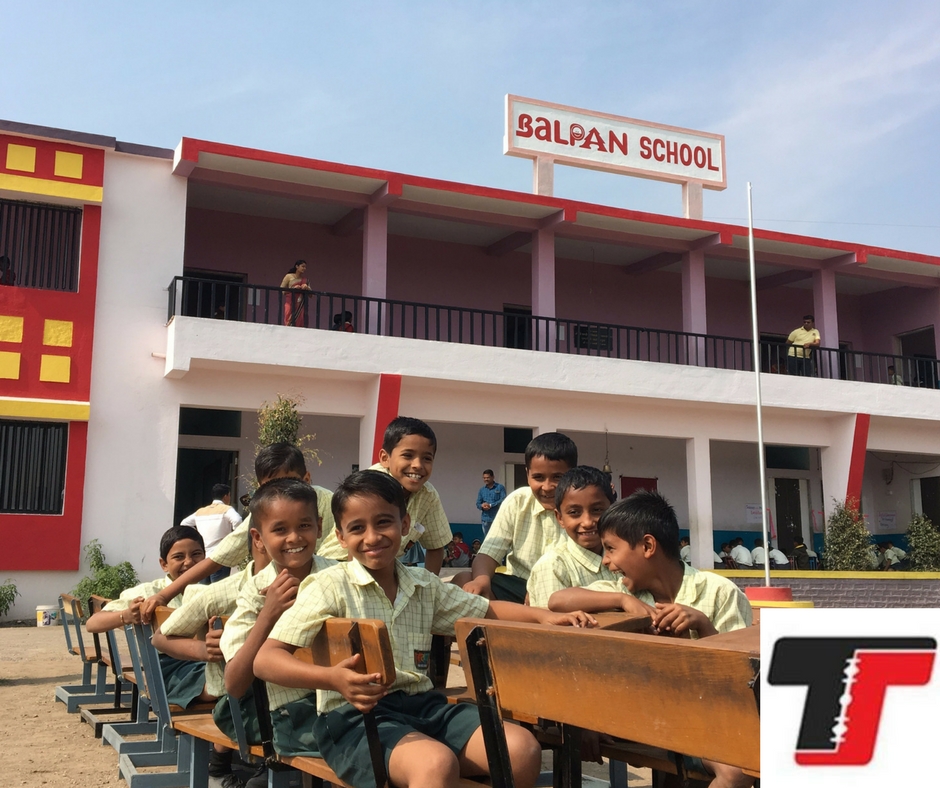 This  School is started by a very dynamic couple and social entrepreneurs themselves Mr and Mrs Munde. They both have two talented children Pratik and Varad,  and they realized  they had to send there eldest Son Pratik to a town place to study in English medium. This created an impact on both of them and it put them in direct contact with the problems faced by parents who are forced to send children to towns and cities for better educational facilities.  To overcome this , they are running a State approved English School in a small village Panodi, which is in Tq-Sangamner, Dist Ahmednagar (40 km from Shirdi ) Maharashtra, India. There youngest son Varad is studying in same school in 4th std.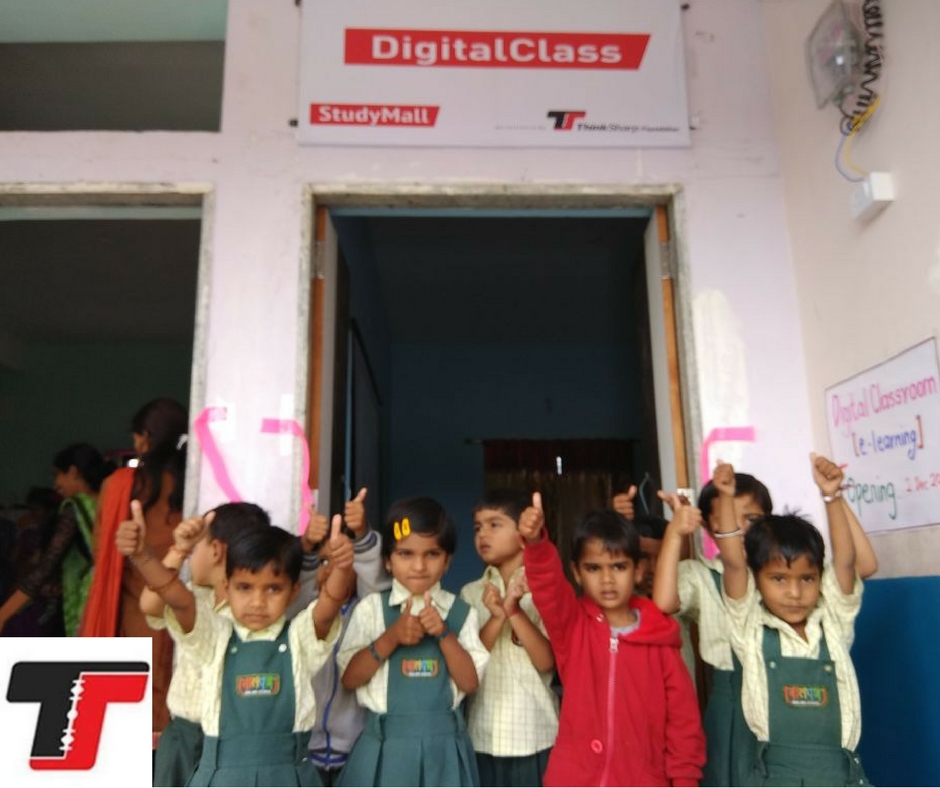 The school is a 2 storey building with lights tubes fans and ample ground with playground. They are trying best to upgrade school infrastructure everyday. School has total 167 students from 1st to 5 th std. The staff (approx 8 teachers in total)  is highly qualified and motivated to educate and teach this talented set of children.
On 15 Aug 2017, Team Thinksharp Foundation attended Independence day event Balpan English school.  We were highly convinced by there dedication and commitment for betterment of educational infrastructure and hence decided to help them more from our side.
On 02 Dec 2017, we formally launched StudyMall in this school. This StudyMall project provides them with Digital projector which is solar based and has all the needed academic contents plus non academic extracurricular contents for interactive learning. We aim to help them more in long term by providing them more learning tools as they need.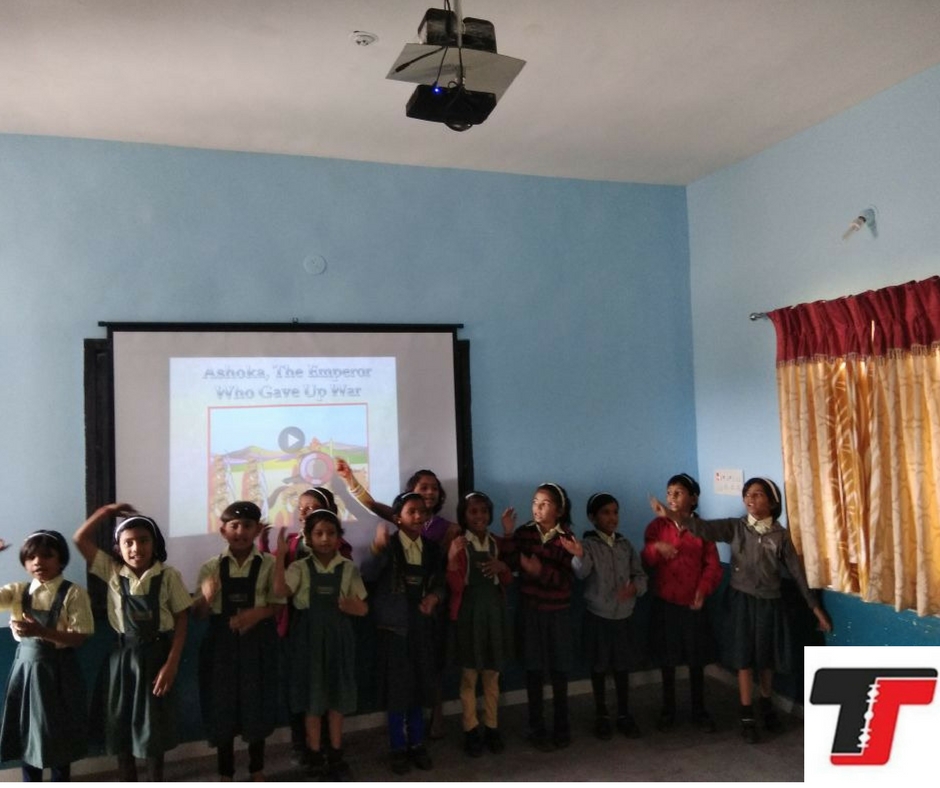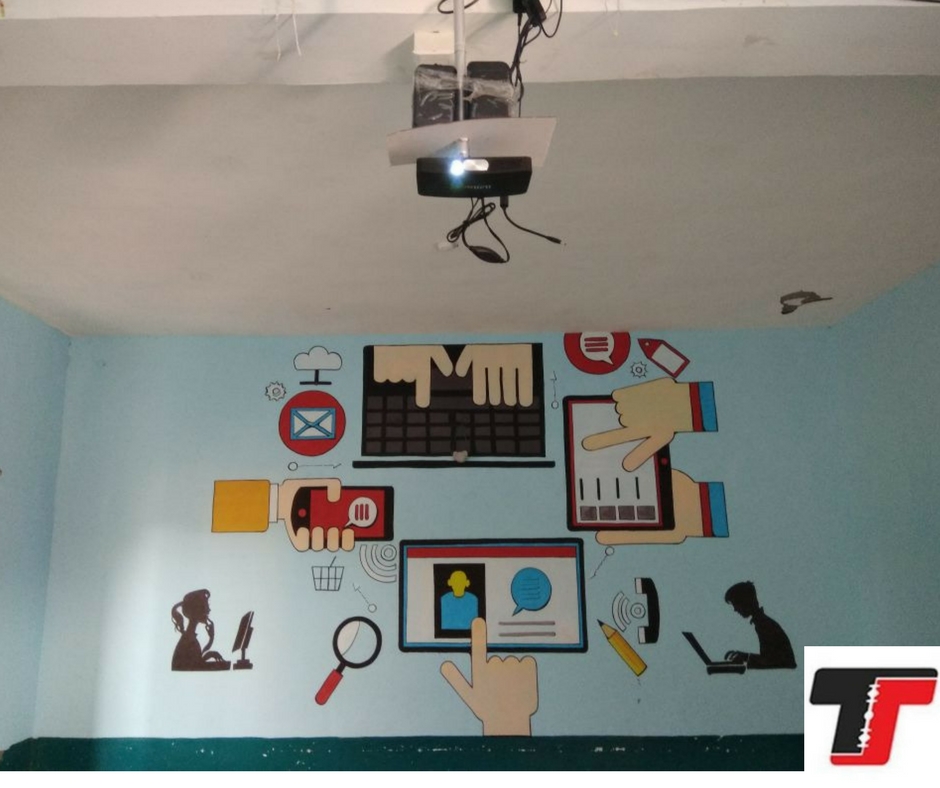 If you want to help your village or more villages like this You too can be part of this. Click the link to donate in few minutes . You will also be eligible to claim tax benefit for donation*.
https://milaap.org/fundraisers/StudyMall-DigitalClass
(136)