The most satisfying thing is giving back without expecting returns and appreciations. But we all are humans and we do love appreciations and we love to know what and how our help did better for the person we helped.
To all our supporters who believed in helping rural children read,learn and play better by supporting our project StudyMall , we would like to tell " YES YOUR SUPPORT IS INDEED CHANGING RURAL CHILDREN'S LIVES".
Well we can't quantify each and every way rural children are getting benefited by StudyMall, but we can surely update you on few measurable impact that occurred recently.
You  are now helping five villages  (June 2017, to know exact locations of project click here http://www.thinksharpfoundation.org/#/projects/study-mall) and that is around more than 3000 rural children. You are responsible for providing books to read , colors to paint, pencils to draw, space to play a educational game, learn computer and  enjoy learning even complex topics with the help of digital projector and many more such educational infrastructure.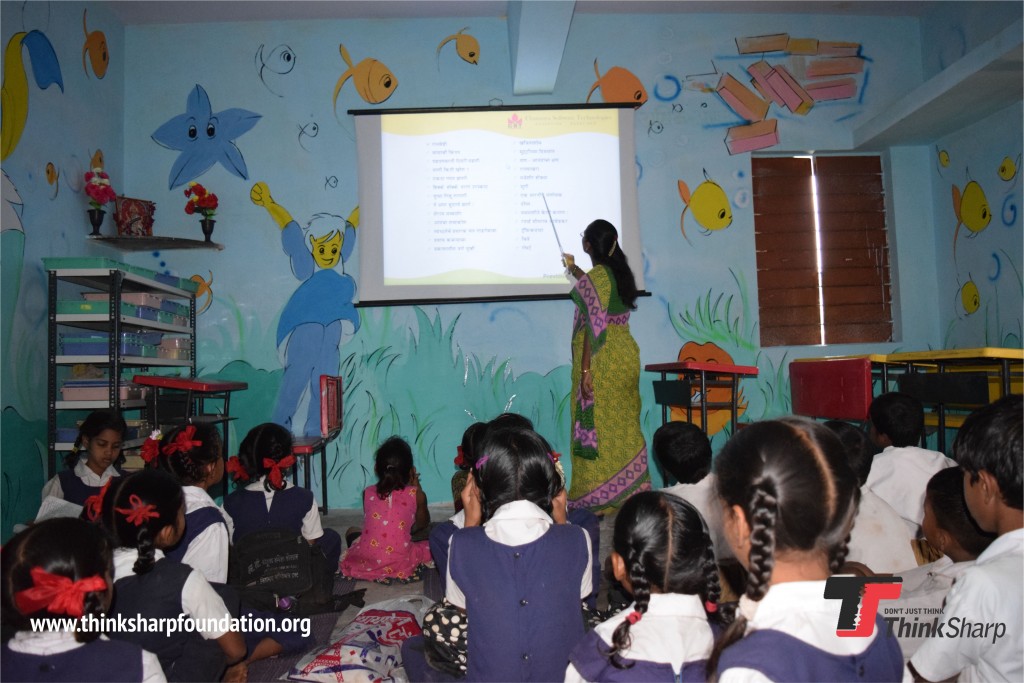 There are many success stories we would like to share  but we would like to mention about our first StudyMall project Surungali village story.
This is story of brilliant student Avinash Dandge. He is a resident of Surungali village and he has been frequently coming to StudyMall since its inception in Sep 2013. He says that StudyMall provided him a quite environment to sit and study after school and also   non academic, grammar, essay writing and language books that helped him prepare for his written and communicative skills. StudyMall has also provided him access to computer which he used to prepare for his exams. During power cut in village, it was StudyMall where he could study with the help of Solar lamps. StudyMall also gave him a friend and mentor Arun, our project volunteer. Arun helped him in discussions about  complex topics during his exam time.
Although he gives a major credit to StudyMall for his success of scoring 91% in SSC (10th std) exam, we know it's his hard work and intelligence. Avinash hopes to be doctor some day, we wish him best luck and we promise to help him further if needed.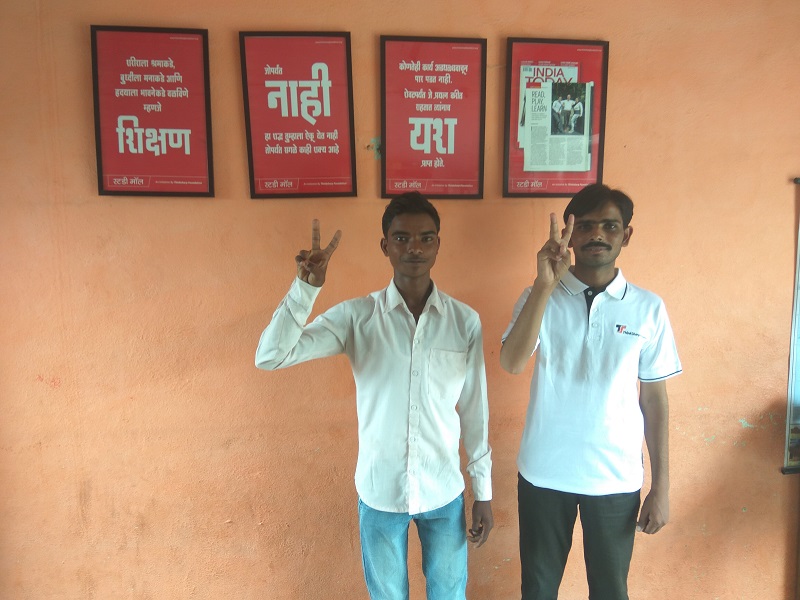 There are many students who scored very well with the help of StudyMall in surungali village in not just SSC but also in various other grades.
Since  its inception till 4  years til now StudyMall is acting as a catalyst in  success of Surungali village children.
We congratulate Avinash and students like him for there achievements.
You too can donate and support for students like Aviansh to read, learn and be better by providing them right educational infrastructure in there villages. Also your donations will help you as all our donations have tax benefit.
Click the link to donate now – https://milaap.org/fundraisers/thinksharp
You can also donate on our website ..http://www.thinksharpfoundation.org/#/donate
Thanks and keep your Human side up that will keep you smiling….
Written by -Dr.Shraddha M Bhange
Volunteer and Writer for Thinksharp Foundation.
Web- www.ThinkSharpFoundation.org
Fb- https://www.facebook.com/ThinkSharpFoundation
Twitter- https://twitter.com/ThinkSharpFound
YouTube – https://www.youtube.com/channel/UC-4cDXLuwAThHXhNOazv5KA
Media Coverage- Click to read recent media coverage on National platform
Donate –http://www.thinksharpfoundation.org/#/donate
(166)