Thinksharp Foundation is growing, we are now helping around 5000 rural children in 30 villages of Maharashtra through 28 Studymall projects running in rural schools. We are excited to share a detailed story about one of our Projects, "25th StudyMall" that was launched on 22 Oct 2018 at Sant.Janabai school,Gangakhed taluka,District Parbhani in Marathwada region. In first phase we set up Digital Class and Library which will help more than 818 children from 1st to 12th Std.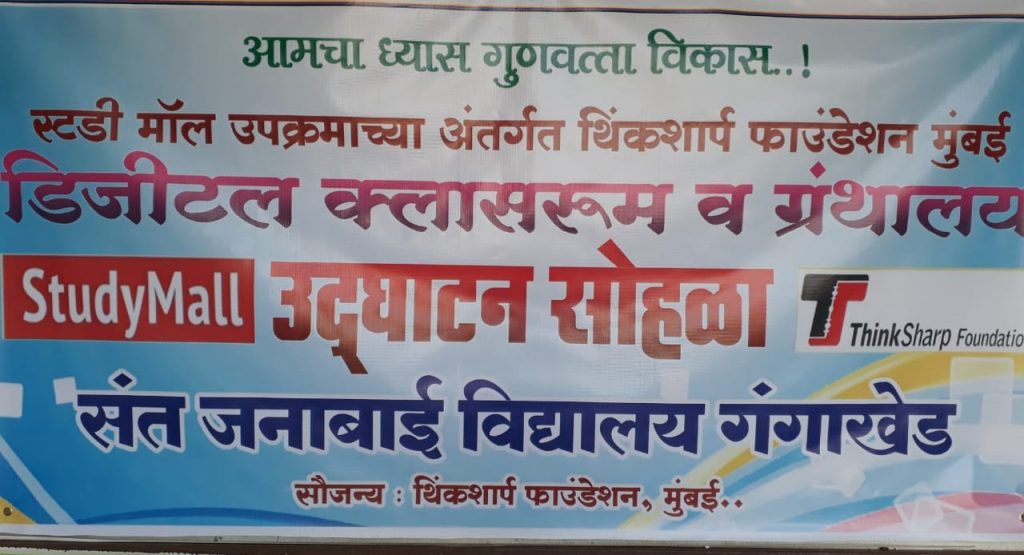 Our chief guests were education experts,teachers,Sarpanch and parents. In the first phase we launched Digital Class and Library in both schools.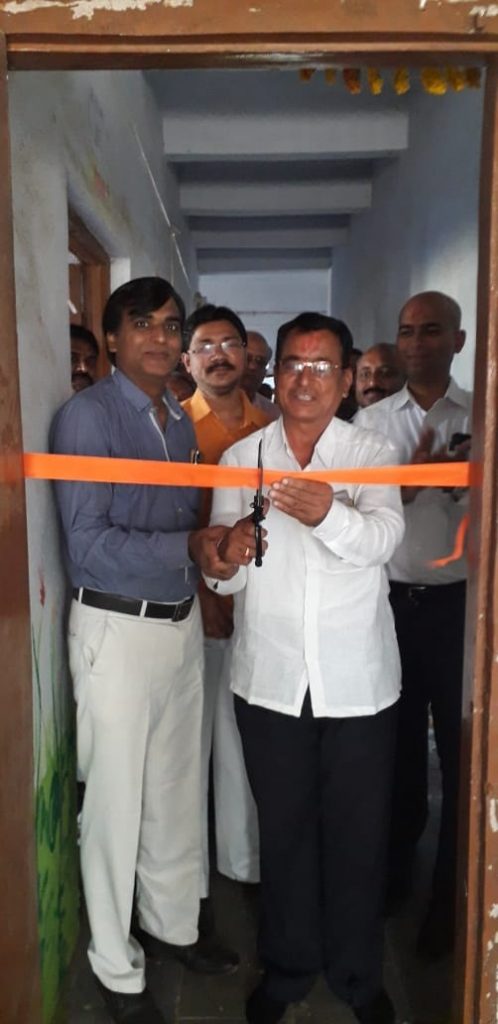 Gangakhed is village with approximate total population of 55000.  Sant.Janabai school of this  village is from 01 to 12 std and is Marathi medium school.The total students in this school are 515, 480 boys and 338 girls and there are 25 teachers dedicated to this children. This children now have a equal chance to read books, to learn various subject such as science  through digital learning and to enjoy learning arts,crafts etc with help of better educational infrastructure.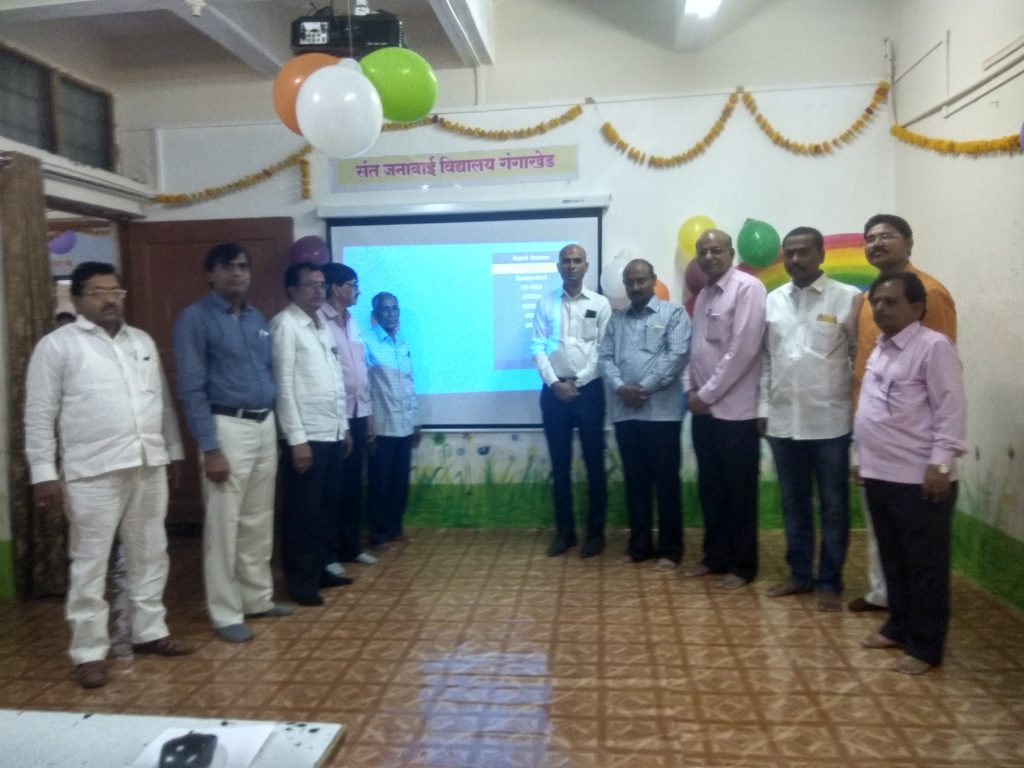 You can catch glimpses of opening ceremony on our facebook page Click here
We thank all our supporters and donors. Special thanks to organisation who funded for this project-Young Volunteer's Organization ( http://www.yvorg.in/) Thanks to  all our partners for infrastructure solutions such as  E-Prashala, Pratham Books, Jyotsna Publication. We  also extend our thanks to all individual supporters and donors.
You can also become our partner organisation, supporter, volunteer and you can choose to donate for our cause. Check for more details on our website.
Written by -Dr.Shraddha M Bhange
Volunteer and Writer for Thinksharp Foundation.
Website- www.ThinkSharpFoundation.org
Facebook- https://www.facebook.com/ThinkSharpFoundation
Twitter- https://twitter.com/ThinkSharpFound
YouTube – https://www.youtube.com/channel/UC-4cDXLuwAThHXhNOazv5KA
(29)