With a great sense of achievement and pride on behalf of all Thinksharp Foundation team we announce successful  launch of StudyMall in fourth village "Chikatgaon".
In the year 2016,  after the launch of third StudyMall project at Village Vangani, we were contacted by one of our local volunteer Mr.Rahul regarding need of StudyMall in village named chikatgaon which is 70 Km from Aurangabad.
Miss. Ashwini Chikatgaonkar helped us in our pre- visit to this Chikatagaon. Miss. Ashwini is an successful lawyer and has her roots from Chikatagon village. She wanted to help her village. We were very impressed by her passion and dedication to work for her improvement of her village.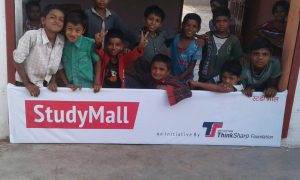 Chikatgaon is a village where the approximate population is 4000 to 5000 . The educational details of Chikatgaon village is depicted below.
| | | | |
| --- | --- | --- | --- |
| No of schools- 2 | Primary 1 to 7th |  Secondary 8 to 10 th | |
| No of schools | 1 | 1 | |
| girls | 112 | 67 | |
| boys | 118 | 80 | |
| total | 230 | 147 | |
| school timing | 9.30 to 4 pm |  10 to 4 pm | |
| off day | Wednesday |  Wednesday | |
After the visit to Chikatgaon village it was very much evident to all of us that Chikatgaon village children will hugely benefit by addition of more  better educational infrastructure.
We had many discussions and rounds of conference calls, two more visits to discuss on start of StudyMall in this village. We decided to launch Studymall in primary Z.P.School of Chikatgaon village  . It was decided after an intense discussion what will StudyMall provide for initial launch phase to this village children .
We prepared  list of  books, toys, digital classroom and some arts and crafts material to be provided at Chikatgaon StudyMall.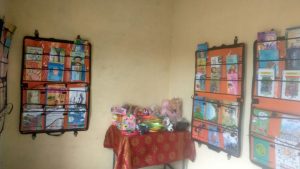 This StudyMall was launched on 08 Oct 2016 . On the date of launch we were super excited. The journey from Aurangabad was funfilled for all of us. Throughout journey we had constant discussions regarding future of this StudyMall and how to make it  more effective for Chikatgaon village children.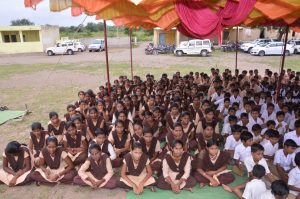 The launch was graced by many local dignitaries including  Former MLA Late Mr. Kailash Patil  Chikatgaonkar,  Current MLA Mr. Bhausaheb Patil Chikatgaonkar, and Government representatives Ms.Suman More and many more.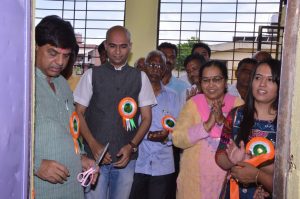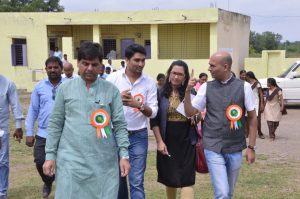 During the launch of event we distributed prizes.   We awarded two students per  class for being the best students in terms of attendance and grades. The excitement was evident among the children when they received the prizes .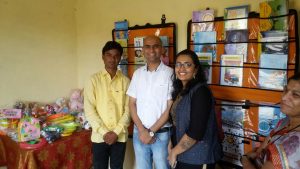 On the launch day we also demonstrated how a digital classroom will work and help children to read, learn and understand subjects better. Children also got chance to play with the toys which were placed at StudyMall.
We would like to appreciate our supporters Pratham Books, ToyBank for books and toys donated  by them. Also individual donors, our crowd funding platform www.milaap.org and www.bitgiving.org
You can donate and support us too to make StudyMall available in each village of India..
Thanks and keep your Human side up that will keep you smiling….
Written by -Dr.Shraddha M Bhange
Volunteer and Writer for Thinksharp Foundation.
Web- www.ThinkSharpFoundation.org
Fb- https://www.facebook.com/ThinkSharpFoundation
Twitter- https://twitter.com/ThinkSharpFound
YouTube – https://www.youtube.com/channel/UC-4cDXLuwAThHXhNOazv5KA
Media Coverage- Click to read recent media coverage on National platform
Donate – https://milaap.org/campaigns/thinksharpfoundation-studymall
(118)